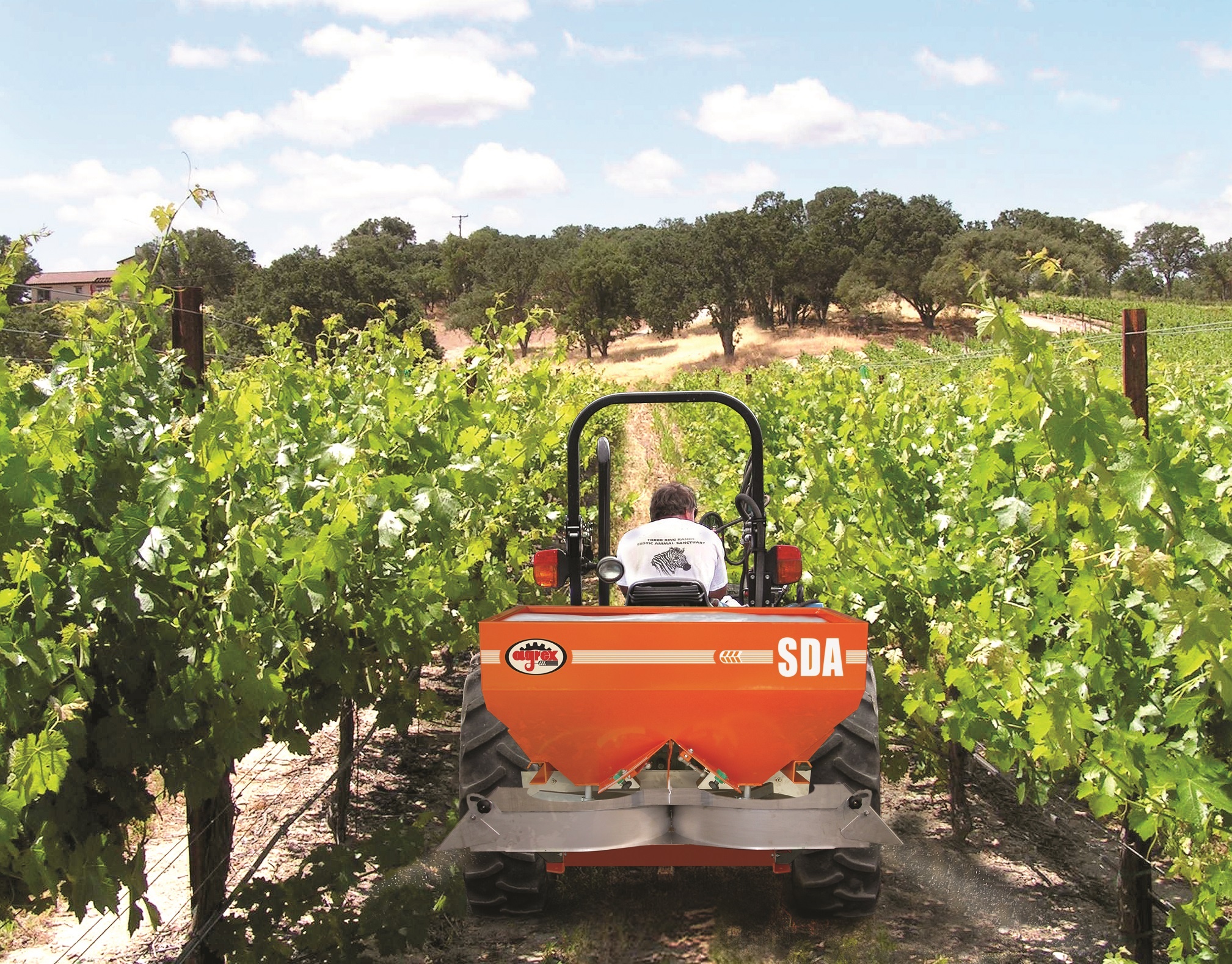 The SDA fertiliser spreaders are compact and light and can be pulled by low power tractors which makes it particularly well suited to horticultural applications. However, they have the same sturdiness and high precision as large agricultural machines. One of their distinctive features is quantity control through a setting gauge which guarantees accurate fertiliser distribution. If necessary, it is possible to adjust the quantities being fed into the two spreading discs. The side conveyors allow for localised spreading on row cultivation of 1.5 - 5m. The deflectors are adjustable and enable the fertiliser to be discharged where it is needed, thus avoiding unnecessary waste.

The SDA fertilizer spreaders are excellent for full field distribution even on small and medium sized unlevel ground. By adding hopper extensions to the 800 litre model, 1000 and 1200 litre capacities can be obtained. The spreading charts supplied with the machine enable the operator to adjust the working width and the fertilizer load for a spreading width of up to 18m.

The release and shut off of the fertilizer is controlled by two independent right/left levers or, upon request, hydraulically driven from the tractor cab. It is possible to open both gates or only the right or left one.
All models are supplied with standard filtering grids to prevent any lumps of fertilizer from blocking the gates and compromising quantity accuracy and spreading uniformity.
Are you interested in owning your own fertiliser spreader & want to learn more about this awesome spreader? Then you've come to the right place, all you have to do is head to this link and you'll be on your way to owning your very own Agrex SDA fertiliser spreader.
Or contact us directly by clicking the button below!