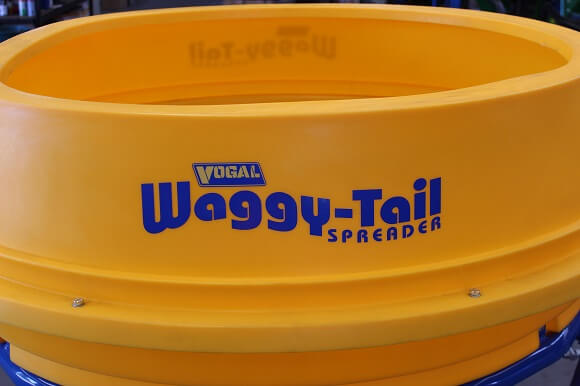 In the last month the Vogal family of spreaders grew by two!
To find out what these 2 spreaders are & what makes them different to the rest of the Vogal range - Read On.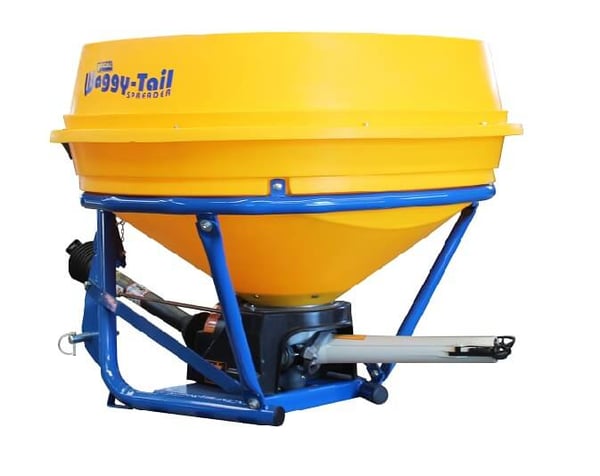 What has been dubbed the " Waggy-Tail Spreader" is exactly that, a spreader with a waggy tail which throws the fertiliser or seed onto your paddocks. In other parts of the world they are known as anything from Pendulum spreader to Oscillating spreader & more... here we will share a few features of the Vogal Waggy-Tail Spreader.
Like everything in machinery (& particularly agriculture) opinions & advice can be many & varied, however the general opinion is that a pendulum style spreader will typically give a more consistent & even spread pattern than the traditional 'spinner' type. Tests by industry leaders have proven a Pendulum style spreader can reduce pattern skew to no more than a maximum of 5% with a 2% skew being the average.
Vogal Waggy-Tails are also capable of side dressing. This is a great advantage in horticultural applications where localized band spreading along vines etc is desired.
Want to know more about the Waggy-Tail spreader? More Waggy-Tail Information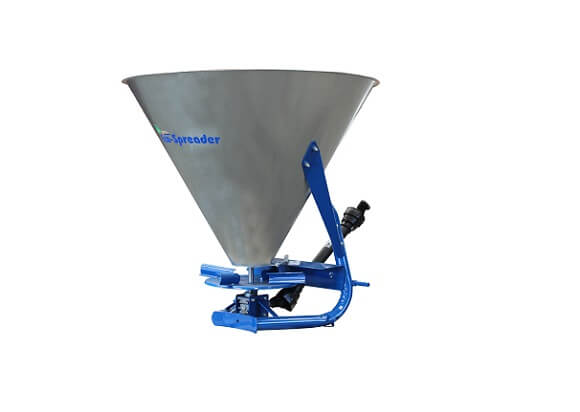 Vogal Eco-Spreaders have been developed to provide an economical & affordable 3 point linkage mounted spreader for smaller tractors & budgets & yet provide performance that is normally reserved for larger & more complex spreaders such as the Vogal TPL750
3 Key Features of the Eco-Spreader:
1) Steep Hopper Sides
Eco-Spreaders are able to spread a large range of products from standard fertilisers to more dense powdered product like limeflour & causmag. This is due to the steep hopper sides which prevent product from bridging. However in extreme cases an optional extended agitator is available that simply bolts onto the existing one.
2) Double Shutter Adjustment
Double shutter plates enable the material drop postion to be altered independently of the spread rate, this means that spread pattern & 'throw' can be moved to the left or right as well as being centered, this is ideal for spreading along boundary's etc.
3) Galvanised Hopper:
When the team were finalising the design of this spreader they opted for a galv hopper over paint or powder coat finish, although this is more costly & ran counter to the goal of providing a budget spreader they felt it'd provide another element of quality to the machine that would provide greater corrosion resistant properties that would be appreciated by the owner for years to come.
Want to know more about the Eco-Spreader? More Eco-Spreader Information
Find your nearest Vogal Dealer: Dealer Locator
Are you interested in spreading smarter? 5 Tips for Effective Fertiliser Spreading