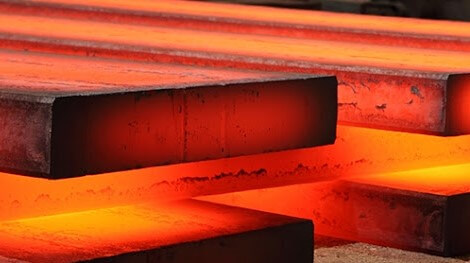 Lighter yet Stronger - The secret is in the sauce steel!
If you've been looking at the Rata Power Claw you will have noticed we advertise the fact the steel tines are made from 16mm thick AR400 steel. Read on to find out what this means for you as a Rata Power Claw owner.
This means the Rata Power Claw tines are the strongest on the Australia & New Zealand market when compared to the next most similar product such as a grab or stick rake with 20mm tines!
Thickness v Grade - How thinner steel can be stronger
Steel thickness is only part of the story when it comes to strength, the actual steel grade itself plays a much greater part – As is seen in the fact that the 16mm Rata Power Claw tine is 50% stronger than the next most similar product on the markets 20mm tine! The difference is in the grade & tensile strength of the steel used!
Watch this bend test video to see how the different steel grades & thickness perform when put under pressure!
3 Main benefits of a higher grade steel tine
Reduced attachment weight: When a higher-grade steel is used, the steel itself can be thinner which in turn helps to reduce the overall attachment weight (Rata 16mm tine v market standard 20mm tine). A reduction in attachment weight results in an increase of handling capacity! Instead of your loader, skidsteer or telehandlers power going into lifting the attachment, that spare capacity can now be used to pick up more product – All while being stronger at the same time!
Increased wear resistance: Higher grade steel being more dense also brings about increased wear resistance, in fact the AR400 steel is regarded to be 'Abrasion Resistant' hence the 'AR' at the front of the grade code. AR400 steel is often used in high abrasion situations such as mining buckets & dump truck liners were long term abrasion resistance to aggregate wear is required.
Higher tensile strength: Higher steel grades such as AR400 bring the benefit of high tensile strength, the tensile strength of the steel is what will prevent any bending or splaying when in use. As you can see in the video, the 16mm AR400 Rata Power Claw tine withstood 50% more pressure than the 20mm 350 grade steel. That greater bend resistance even though thinner is due to the greater tensile strength of AR400 steel compared to lower grades.
To sum this up, it's not the steel thickness or the overall attachment weight that will tell you how strong an attachment or Power Claw is – It's the grade of steel used in the fabrication that will determine how durable it will be. A Power Claw made with 20mm 350 grade tines would be heavier than one made with 16mm AR400, but in turn would not be as strong, therefore misleading as the 20mm tine spec & greater weight sounds stronger but is in fact not. Check out the Rata Power Claw here