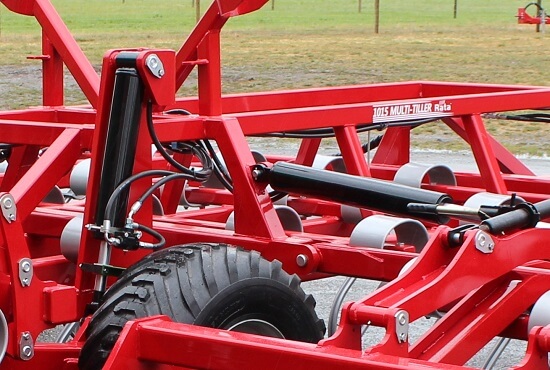 1
Hydraulic Control
Transport wheels, Wing wheels & Wing fold is all powered by high quality NZ made hydraulic rams, this makes the 1015 easy and simple to operate from the cab of the tractor.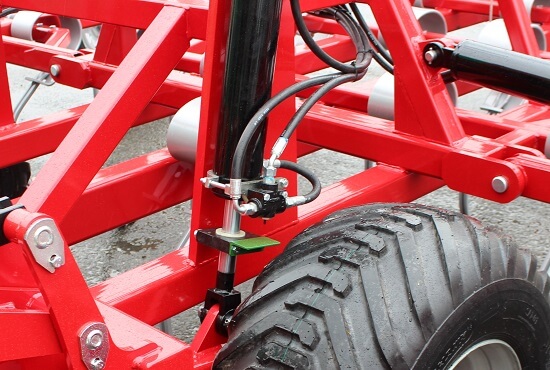 2
Hydraulic Depth Switch
An automatic depth switch is fitted to the transport wheel cylinders for automatic depth control. When activated it stops the wheels lifting further up, this in turn prevents the cultivator going deeper than its maximum working depth.