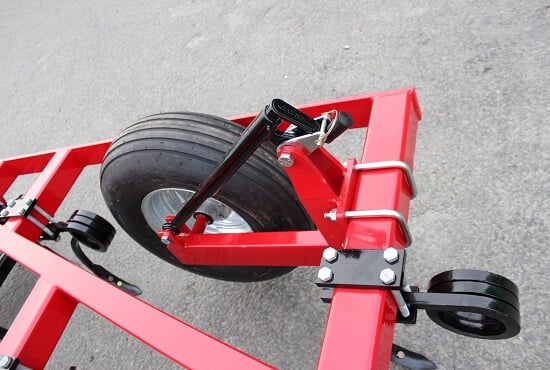 3
Adjustable Wing Wheels
504 Grubbers come standard with wing wheels for greater contour following. These wing wheels area also adjustable for enhanced depth control, enabling the operator to easily alter the tine depth.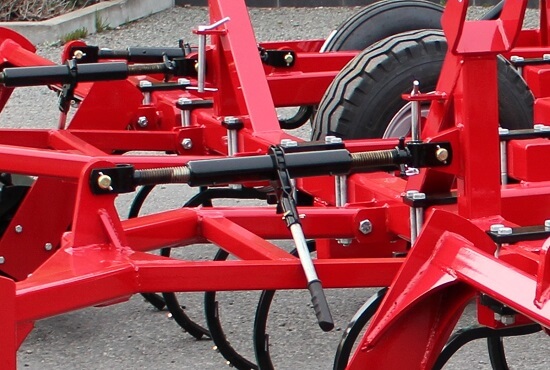 4
Crumbler Adjustments
Rear crumbler adjustments (or finger tine if chosen) are easily adjusted via turn buckle adjusters mounted to the rear of the main cultivator frame. This provides a simple way to control the rear crumbler working depth.