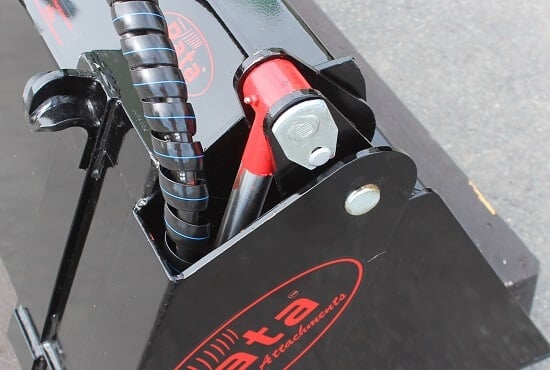 1
Hydraulic Ram Protection
Hydraulic rams on Rata 4 in 1 Buckets are isolated from the working area towards the rear of the bucket, some models feature enclosed rams such as in this picture.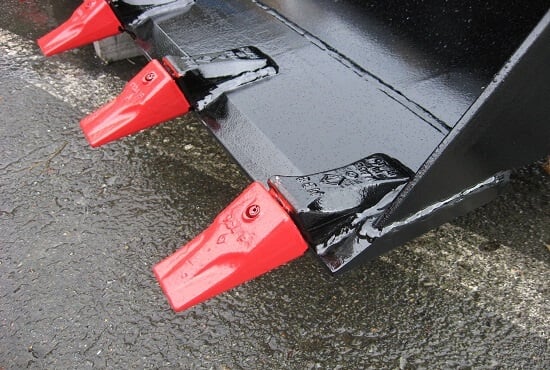 2
Optional Bucket Teeth
Bucket teeth are an optional extra for Rata 4 in 1 Buckets, Bucket teeth can be particularly handy where digging in tough ground is desired. Rata Bucket teeth are also easily replaceable.