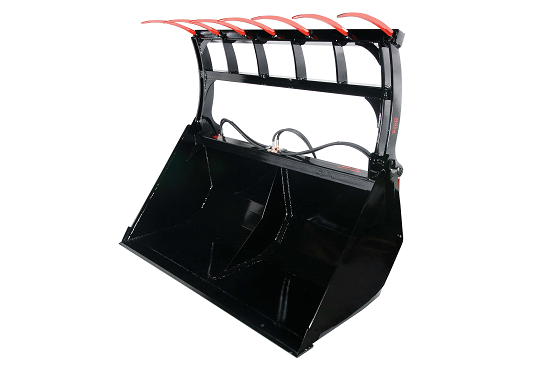 3
Wide Open Dimension
The wide opening dimension of Rata Bucket Grabs enable large quantity's of any material can be secured in one scoop. This also means the attachment can be used as a standard bucket with the grab open and out of the way.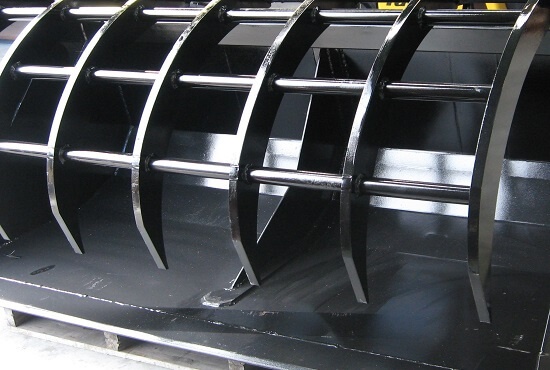 4
Fabricated Tines Available
Rata Bucket Grabs come standard with forged steel tines, however fabricated tine tops as seen in this picture are also available instead. Fabricated tines are manufactured from heavy hard wearing steel plate.