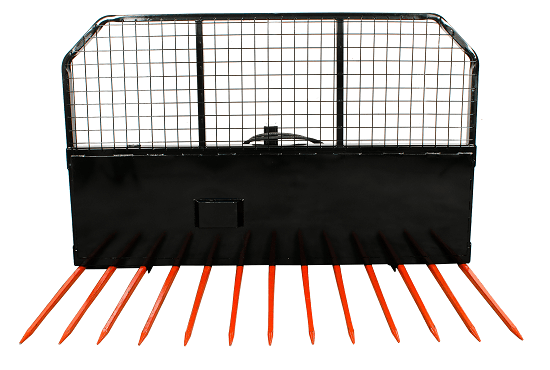 3
Great Vision & Retention
Generally great vision means lost product, and great retention means lost vision. This has been overcome by making the base of the frame solid where the bulk of the material is, and have made the top half out of mesh, this still retains the product but whilst giving great operator vision.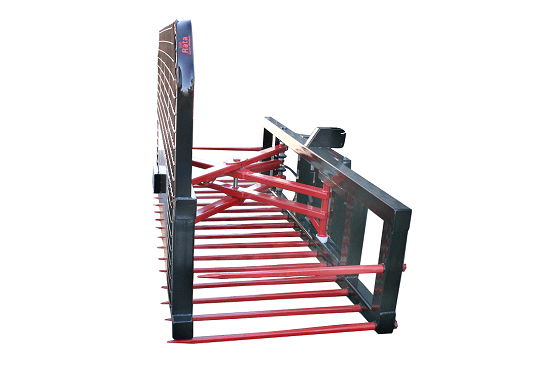 4
Scissor Action Push Off
The scissor action of the Rata Push Off Buck Rake ensures smooth and reliable operation, it also means only one hydraulic ram is required to power the attachment which reduces maintenance requirements.