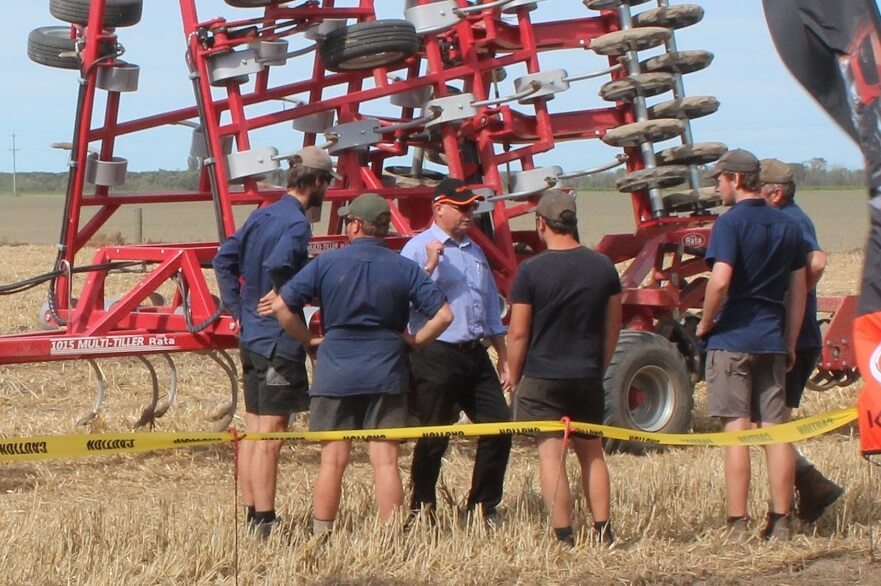 Finding your nearest Rata or Vogal dealer has never been easier!
After listening to what our end users & dealers wanted from a 'Locator' we've got the all new locator live, in the event of any confusion, here is how you use it!
Read on to see the 3 very simple steps required to show your nearest Rata Dealer!
1 - FILL OUT THE FORM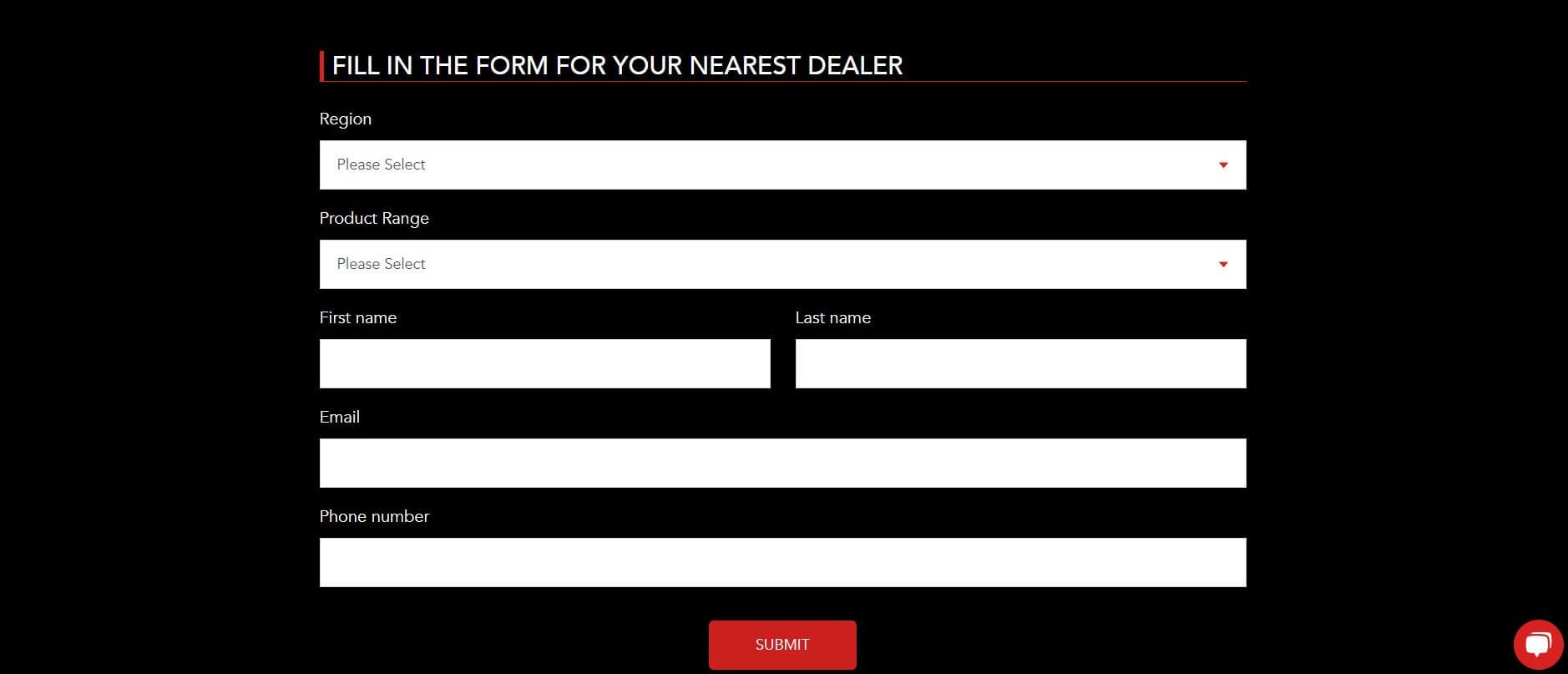 After filling out this form you are then directed to the Rata Dealer Listings page, and then 24 hours after filling out the form you will also receive an email with a link to the Dealer listings for future reference.
Start the process & fill out the form here: Rata Dealer Locator
2 - SELECT YOUR PRODUCT RANGE OF INTEREST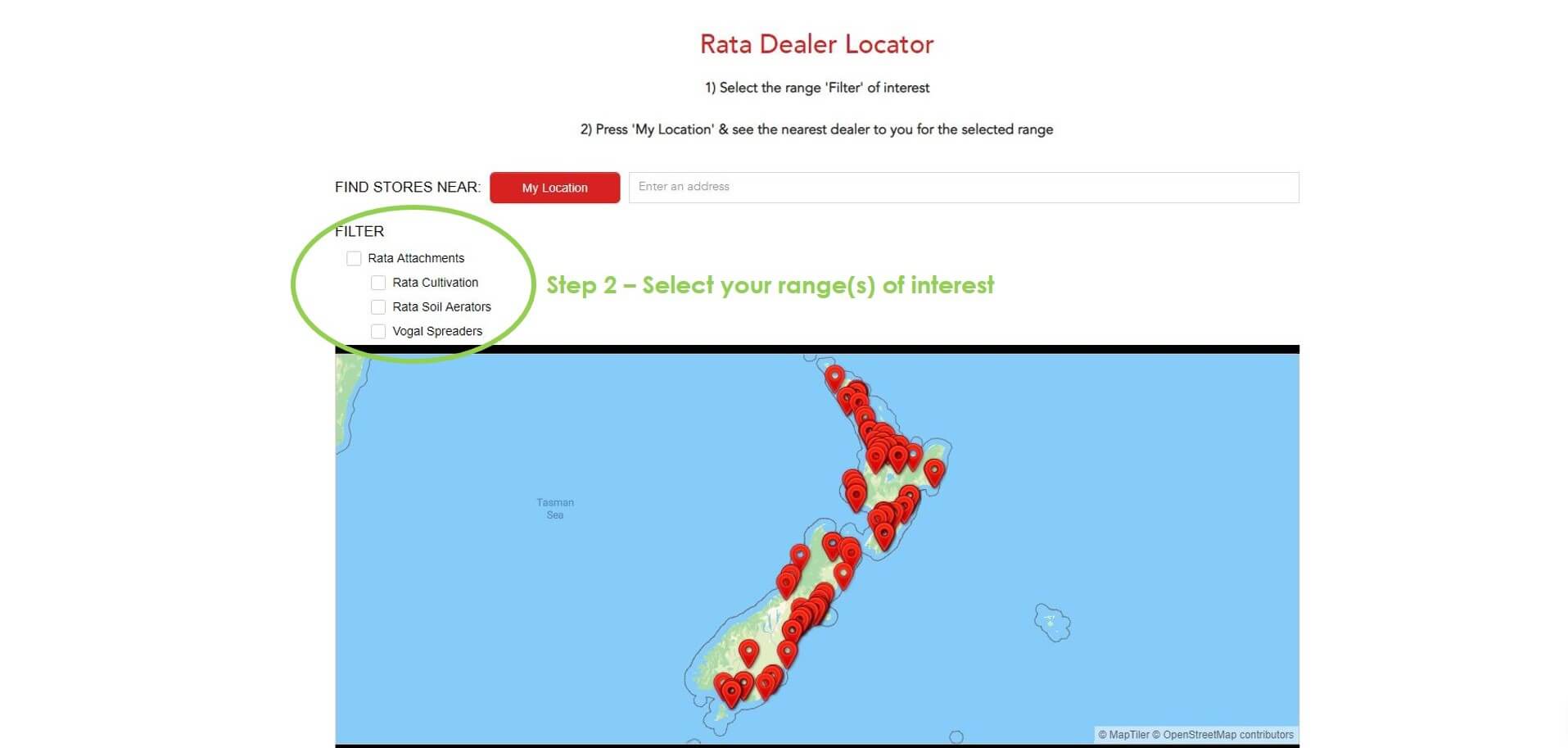 Not all dealers stock & sell the entire range of Rata Front End Loader, Cultivation or Subsoil Aeration gear or Vogal products, so to show the dealers for the product range of interest select the range under 'Filter' as circled in green above
3 - FIND THE CLOSEST DEALER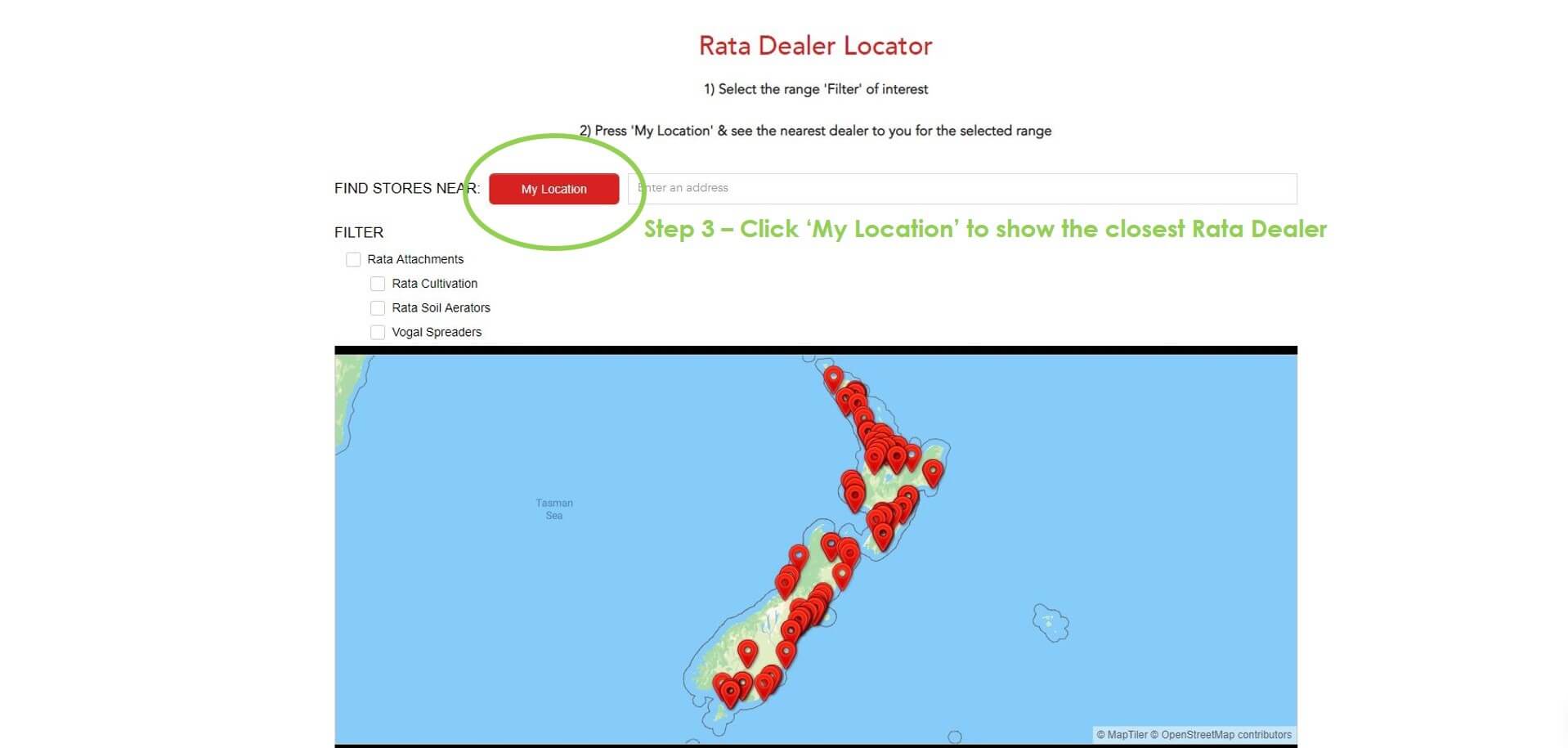 After you have completed step 2 you then click 'My Location' as circled in green above, this zooms the map in to show where you are & the nearest dealer for the selected product range. Then simply zoom & pan to display other dealers in the area!
After browsing the dealers in your area simply just make contact using the details provided in the popup box!
If you have any difficulty finding what you are after, contact us here for help: Contact Rata
Are you a dealer interested in joining the Rata network? Make sure you contact us to see what dealership opportunities are available for your region: Talk to Rata