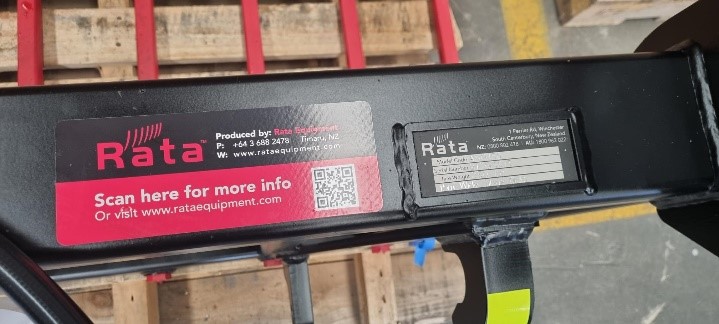 Here at Rata we are always looking for ways to improve, one such way we have implemented recently is the use of a new Serial Number plate on our machines which also provides the end user other useful information.
The plate is thoughtfully placed beside the warranty decal where you can scan the QR code and simply proceed through to our warranty register webpage with all the information at your fingertips.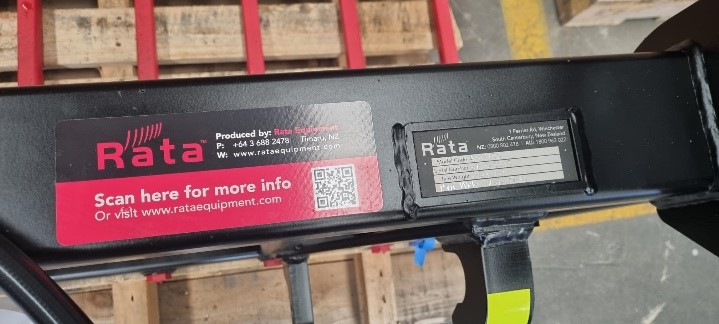 The improvement here is that there is now 4x as much information on this plate as there used to be with the old system, also whilst reducing factory labour as we now have a professional engraving machine in house that automatically prints the label at point of machine dispatch.
The additional information on these plates are as follows.
Model Code
Tare weight
Model description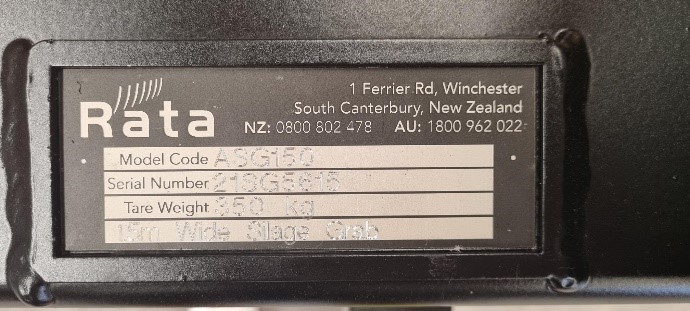 Having the tare weight of the machine on the label is a simple feature that adds an element of safety to the operator as they can now see this weight so therefore can calculate their maximum loading weight depending on the type of machine they are using the attachment on.
Each plate is securely recessed inside a 3mm steel profile and held on with a powerful glue. This makes for a safe an easy fitment without needing the use of power tools and rivets.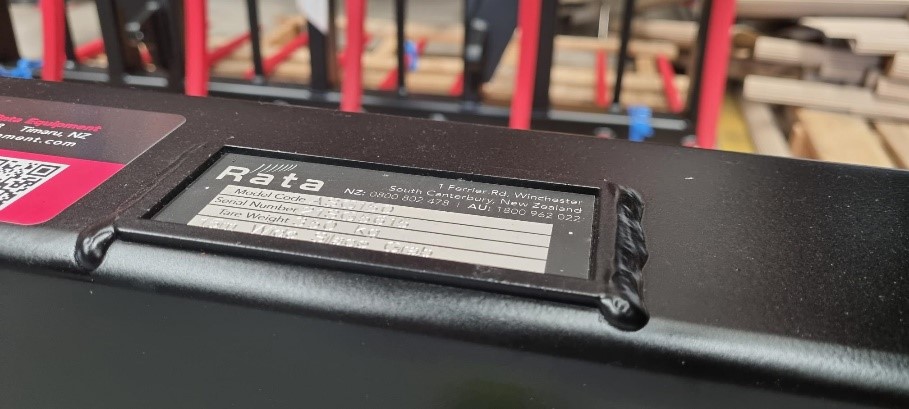 Rata aims to implement this system on its entire range of products within the first ¼ of 2022 so keep your eyes peeled for this added feature!