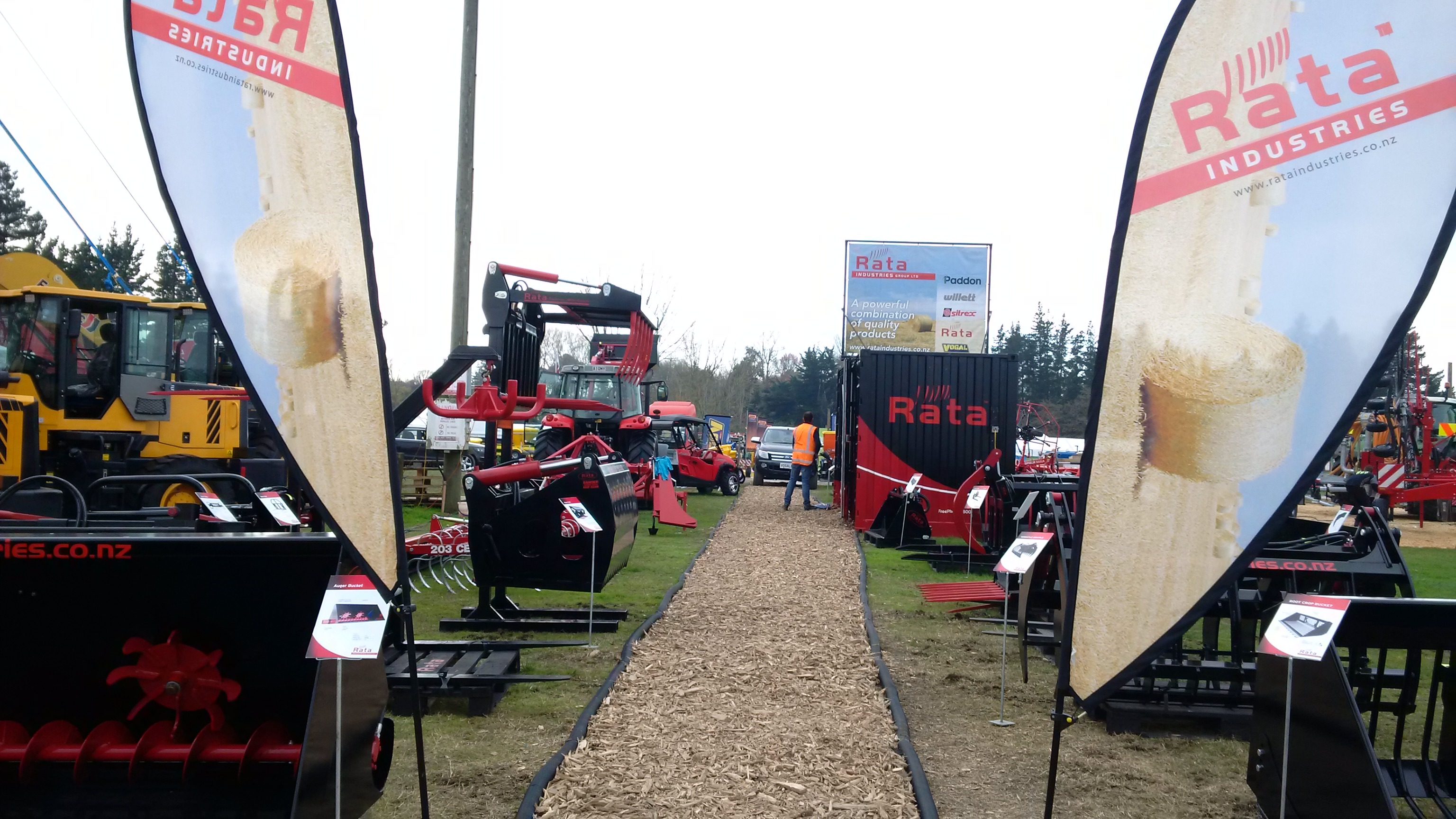 ---
Demonstrations, Displays, and Competitions
Agricultural fieldays here in New Zealand are full of fun and excitement for all ages, with plenty of activity from live demonstrations, static displays, and competitions.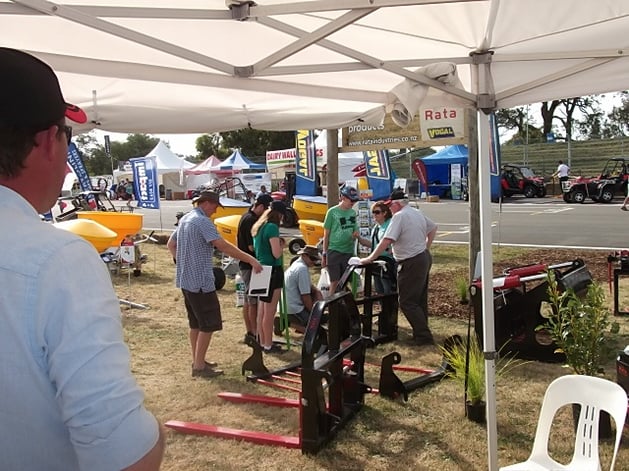 So why does Rata exhibit?
For your Free Rata Cap and more read on...
---
Thinking ahead.


For a number of years now, Rata has exhibited at all the major fieldays throughout New Zealand, including Mystery Creek, Central Districts and Southern Waimumu and Kirwee fieldays, showcasing our full range of products to the public and dealers alike.


There is much more than sales for our dealers to be had by exhibiting at these fieldays.
Rata as a company has a vision to produce and supply products to the market that are not only very high quality, but make our customers lives easier and more profitable, and we have found that some of the best idea's for product innovations and developments have come from the end users we meet at the field days!

"The ideas and enthusiasm of the actual machinery operators echo the energy that is representative of what is the most interesting industry in the world. People and their talent!"
---
Come and visit the Rata site for your Free Rata Cap:
Central Districts in Fielding, 16th - 18th March 2017, site S12 and S13
South Island, Kirwee, 29th - 31st March 2017, site 459 to 461

So many of the products that Rata have produced come from small beginnings, whether it be a change in the industry standard or someone's bright idea. So Rata is dedicated to listening to what our customers say to make your life one step further ahead. Who knows, maybe you'll come along to our stand and see something that could improve what you do around the farm!
---