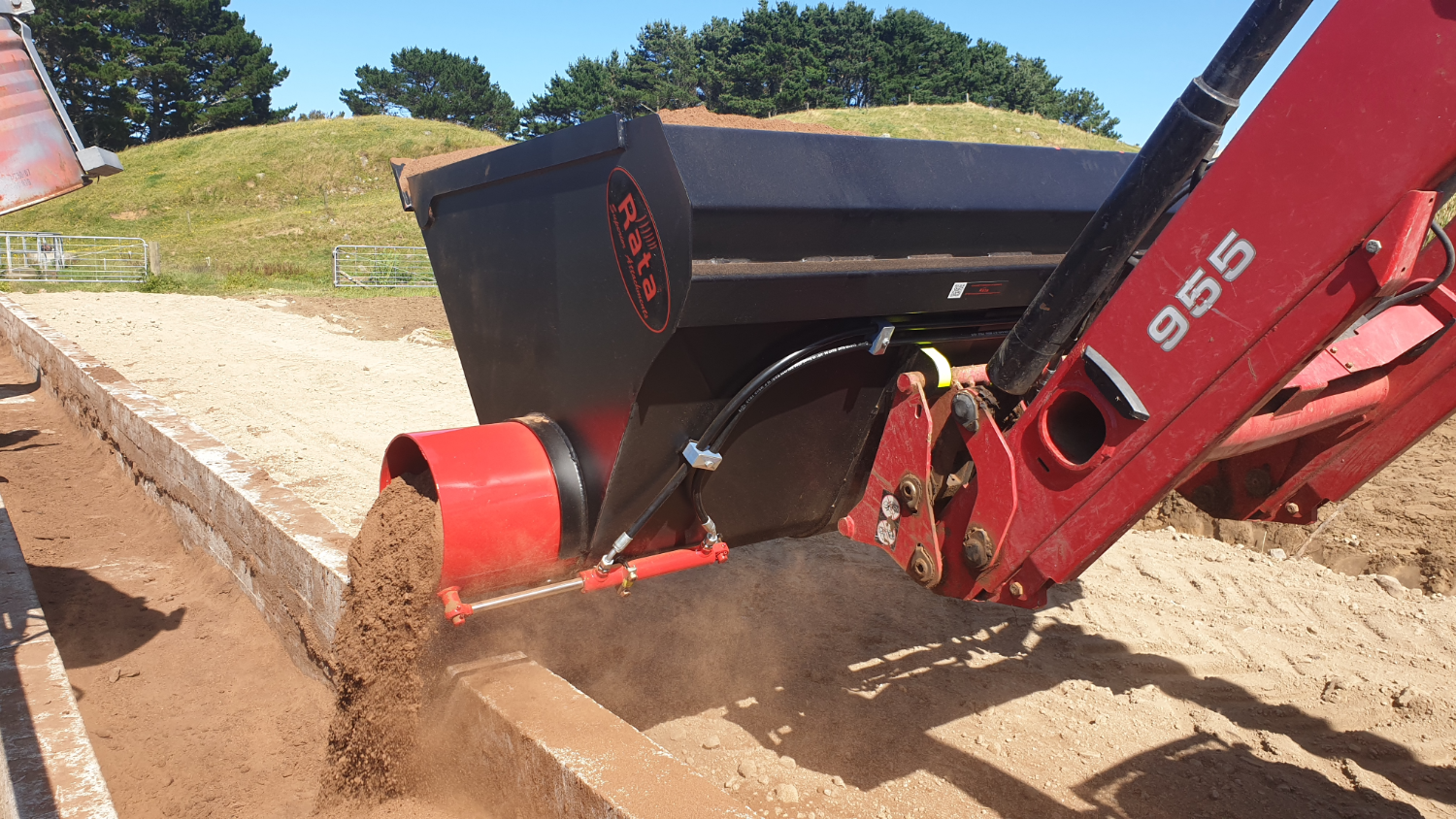 The Rata Auger Bucket 'Bridging the capacity gap between a mixer wagon & hand feeding!'
This piece of kit is an ideal feed-out attachment for your Tractor with a front-end loader or Telehandler, it's specifically designed to handle maize silage, palm kernel, grains and other supplementary feed types.
Why and what is the Rata Auger Bucket?
Lighter & Stronger Functional design Efficient and powerful