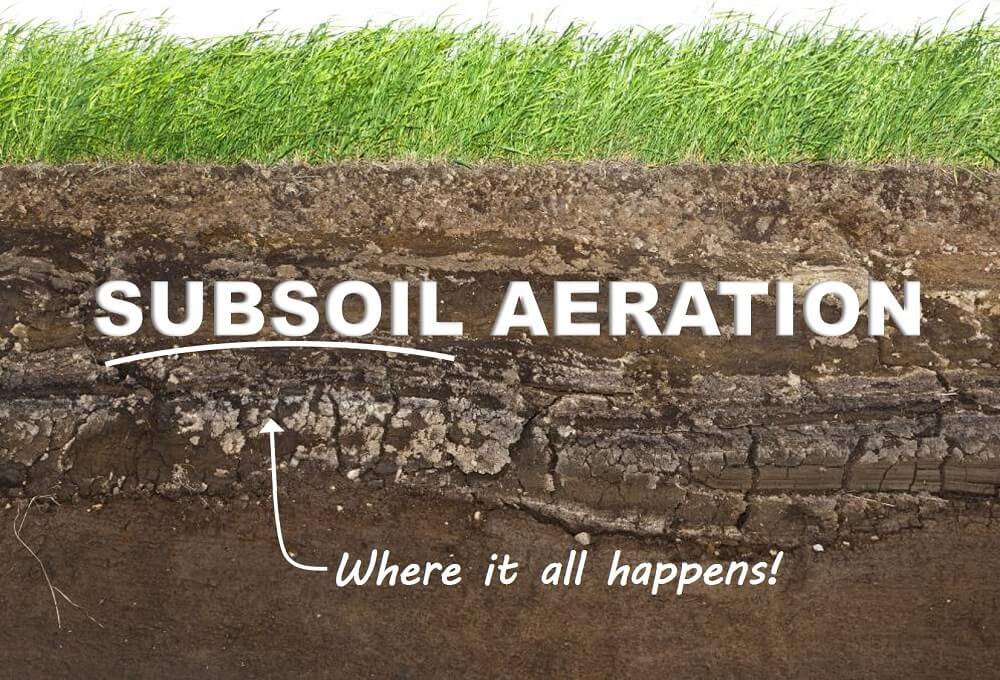 In this month's blog we thought we'd briefly address the difference there is between 'Subsoil Aeration' & 'Aeration' – yes, that one additional word makes a big difference!

Often when agricultural landowners first become interested in Subsoil Aeration due to the many benefits it offers, a common point of confusion can be around figuring the difference between a 'Subsoil Aerator' and an 'Aerator' and how they differ in application & final result.

Ultimately, the difference is in the one single additional word 'Subsoil' so let's see what that means.