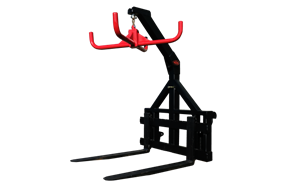 Over the coming months there is going to be thousands of bulk bags whether it is fertilizer, seed or supplements delivered to farms all over NZ. In the past it has been a normal practice to arrive on site with the delivery and have an old set of bale forks used to dangerously unload these one ton plus loads, and now with the ever increasing health and safety for our work force we have designed the ultimate attachment for this specific job.
Enter the Rata Bag Lifter/Pallet Fork Combo -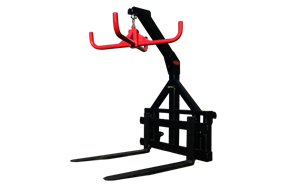 The Rata bag lifter has been redesigned to be a more versatile unit with the newly added pallet fork combo option as shown in the photo above. This allows the operators to unload the palletised bulk bags safely without being a hazard or at risk, and then to pick the bag up with the lifting hook to load the spreader, seed drill or whatever it might be.
A few key points on the bag lifters are:
Class 2 adjustable width 1800kg pallet forks to safely lift the 1 ton bulk bags and to be used as standard pallet forks around the farming operation as the top half of the bag lifter can be separated and taken out for when it is not needed.
Four lifting hooks to safely secure the bulk bags when lifting to shift the bag around and load the spreaders or drills.
The bag lifter gives an extra 1.8m height and a further additional reach when crowded forward giving the operator more access for loading over against when operators traditionally used pallet forks or bale forks to lift the bags.
This clever new design will without a doubt increase the efficiency at which the job is done whilst also taking into account the health and safety priorities of our workforce to ensure the job is completed in the safest way possible.