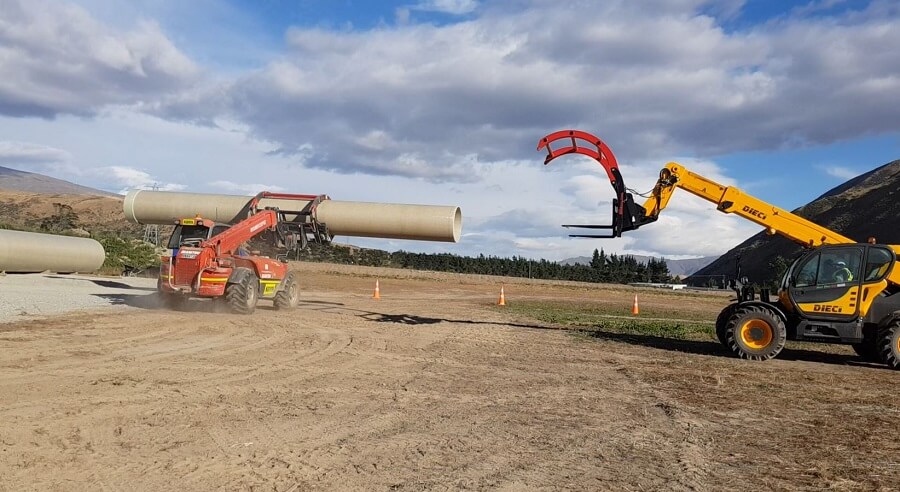 Last month Charlie our South Island rep took the trip down to the Monadelphous yard in Kurow to see what kind of role the adapted Rata Log Forks are playing in the Kurow to Duntroon irrigation scheme upgrade.
The $45 million scheme upgrade includes installation of 70km of new pipeline which includes replacing about 44km of aged open canals with 37km of new irrigation pipelines, the gains from this project mean the area irrigated from this scheme doubles from 2,000ha to about 4,000ha
The Pipe handlers job consists of handling 460 truckloads of fiberglass pipe that have made the journey up from Timaru after arriving in from Turkey!
Hydraulic pressure relief valves, rubber padded tines & grabs along with several other features mean the Rata Pipe Handlers complete the job with 100% satisfaction. Pressure relief valves ensure the pipes are handled without extreme clamping force while the rubber padded tines provide excellent grip & a soft surface for the pipes to rest on.
Watch the video below to see some of the Rata Pipe Handlers in action on the Kurow to Duntroon Scheme.
Check out the Log Forks the Rata Pipe Handler is based on: Rata Log Forks