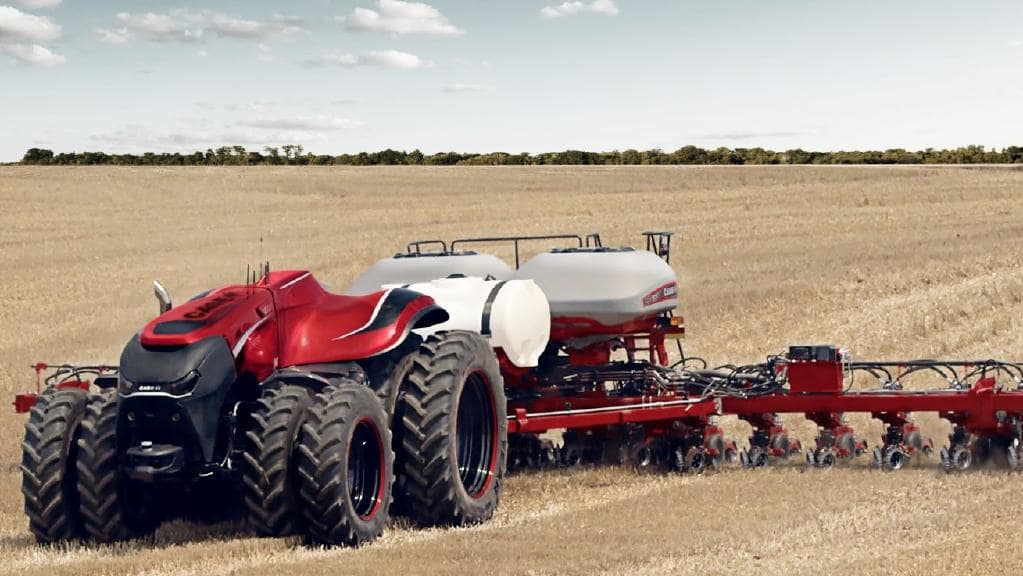 Greater efficiency – doing more with less – has been a goal of farmers and others in the agriculture industry since before there was an "industry". Improvements in soil science, seed genetics and general farming techniques have brought huge advances in the last 100 years. In-fact, Kiwi farmers are already using new technology. Instead of walking or driving across the field to check stock and water levels, farmers are now using drones.
So has new technology, with the horse giving way to horsepower and an eye for the weather giving way to real-time satellite data.
The latest such technology was on show at the 2018 National Agricultural Fieldays at Mystery Creek in June and the message was clear – advances in GPS guidance, autonomous vehicles and artificial intelligence are bringing a "smart" revolution to agriculture. In this blog, we discuss some of the key technologies and machinery coming to farming.

GPS guidance and autonomous tractors
Manufacturers have been developing autonomous tractors since the 1980s, when emerging GPS technology first gave farmers the ability to use satellites to guide vehicles. Low light, even darkness was no longer a barrier to planting out a paddock or bringing in the harvest, all the while following the most efficient path.
Advances in wireless communication kicked things along even further. Machinery could now be operated remotely, or pre-programmed to follow a particular track. Such semi-autonomous vehicles have become part of many modern farming operations.
The next goal is fully autonomous vehicles. Case IH and New Holland have both exhibited concepts for an autonomous tractor. Benefits include more accurate planting, improved efficiency and better use of labour. At the same time, sensors built into the vehicle can be recording data on soil moisture, crop yield, and fertiliser and pesticide requirements.
Technology is also allowing tractors to get bigger and more powerful. This has allowed manufacturers to up the size of attachments and implements to match, boosting productivity.

"Farmers are already using drones to check on stock & water trough levels"
Artificial intelligence (AI)
Robotics and AI are set to transform many aspects of modern life - including agriculture. Equipment manufacturers are developing robots that can take over tasks like harvesting, doing it at a higher volume and faster pace than humans. Sensors and long-range wireless communication technology are being combined with algorithms and other software to monitor crop and soil health.
This data can, in turn, be used by machine-learning models to predict the impact on yields of such things as changes in weather patterns.
It's easy to get starry-eyed about what all this will bring to those in the agriculture sector. Technology keeps getting better, but it seldom gets cheaper. Before buying any new piece of kit, it's important to ensure it's actually going to increase productivity and/or reduce costs, downtime, and overheads.
So caution is required, but not to the point of closing your eyes to what is ahead – GPS guidance, autonomous vehicles and artificial intelligence are combining to make farming more efficient and more productive for those who take up the new tools.
To stay up to date on the latest on farming technology, subscribe to our blog.