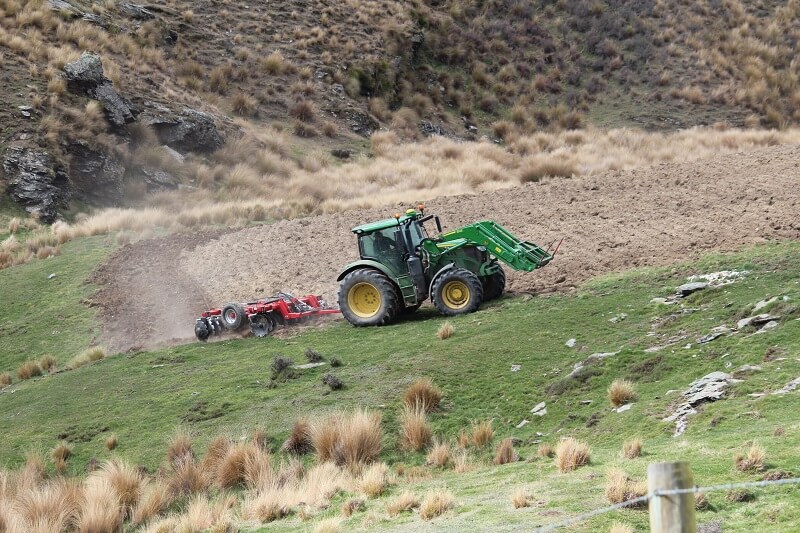 When you're busy farming, there's not a lot of time to spend keeping up with the latest news on agricultural technology. Yet that lack of information can lead to lost opportunities when deciding what gear to buy and how best to use it. The answer? One YouTube channel that features equipment demonstrations and customer testimonials on gear that Kiwi farmers actually use.
Rata's YouTube channel showcases machinery from across its wide selection, including grass harvesting equipment, bale handlers and spreaders. Many videos also feature Rata customers talking about the benefits the gear has brought to their operation. Here are three examples:
In this video, we hear Dan Jackson explain why he bought a set of Rata Bale Forks for his tractor-mounted front loader. "Quickly on, quickly off – that's how we like it," says Dan. "We do a lot of feeding out in winter and bale forks are a must for that." Watching Dan easily manoeuvre large bales into place with his Rata Bale Forks seals the argument.
This video of the Rata Subsoiler / Pasture Aerator in action shows off the unit's cutting and rolling action, with the blades cutting cleanly into the soil and the rear roller pressing the grass back down again to cover the cut. Subsoilers work by fracturing the subsoil structure to improve growing conditions and can help boost pasture and crop yields by 22 per cent.
If you want to see how to safely deal with a fallen tree hung up several metres above the ground, check out this video of the Rata Versatile Grapple in action. The grapple's wide jaws and powerful clamping force get the job done easily. The grapple is mounted on a telehandler, its extendable boom allowing the operator to reach in and bring the tree down to where it can be safely cut up with a chainsaw. The Rata Versatile Grapple can be fitted to almost any loader or material handler and is good for everything – rocks, logs and rubbish.
To see these and more videos of Rata equipment in action, check out Rata's YouTube channel. By choosing to become a subscriber, you will also be kept up to date on new videos featuring developments in agricultural technology you need to know about.