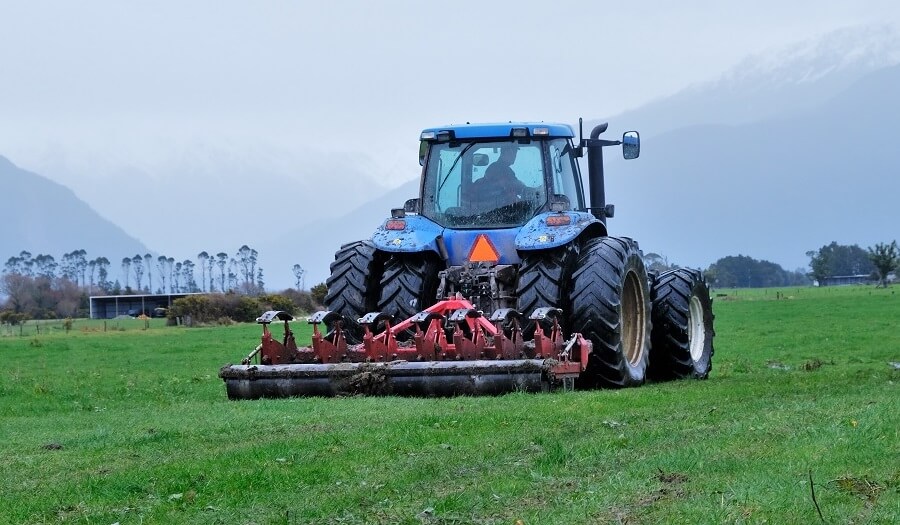 Do you want the benefits of subsoil aeration but are located in a region with harsh soils and underground obstructions? read this blog to find out how it's done with the Auto Reset Panerazer
With Subsoil Aeration becoming more widely known along with its associated benefits (find out more about that here: Subsoil Aeration Benefits) more farmers are looking at it as a way to increase pasture growth and crop yeilds without having to spread more fertilisers.
For operators located in regions known for harsh soil conditions containing high numbers of underground obstructions (such as Westland along with some areas of the Manawatu and Taranaki) the desired benefits of subsoil aeration can often seem out of reach due to the inefficiencies of shear bolts constantly tripping and needing resetting.
That problem is exactly what the Rata Auto Reset Panerazer has been designed and developed to overcome, ensuring you can seamlessly subsoil aerate in the toughest ground!
Recently we took the journey to Whataroa in South Westland to catch up with Dale Bowater, after using a shearbolt style subsoiler for many years it just wasn't covering the ground they needed to make it worthwhile given the number of underground obstructions in the ground, see what he has to say about the Auto Reset Panerazer.
Auto Reset Panerazers ensure you can aerate and remove compaction from subsoils without the inconvenience of underground obstructions hindering your working rate. Watch the video below of the Rata Auto Reset Panerazer subsoiling in Westcoast ground with a high density of underground obstructions.
Do you have compacted soils with obstructions that could benefit from subsoil aeration? make sure you check out the AUTO RESET PANERAZER