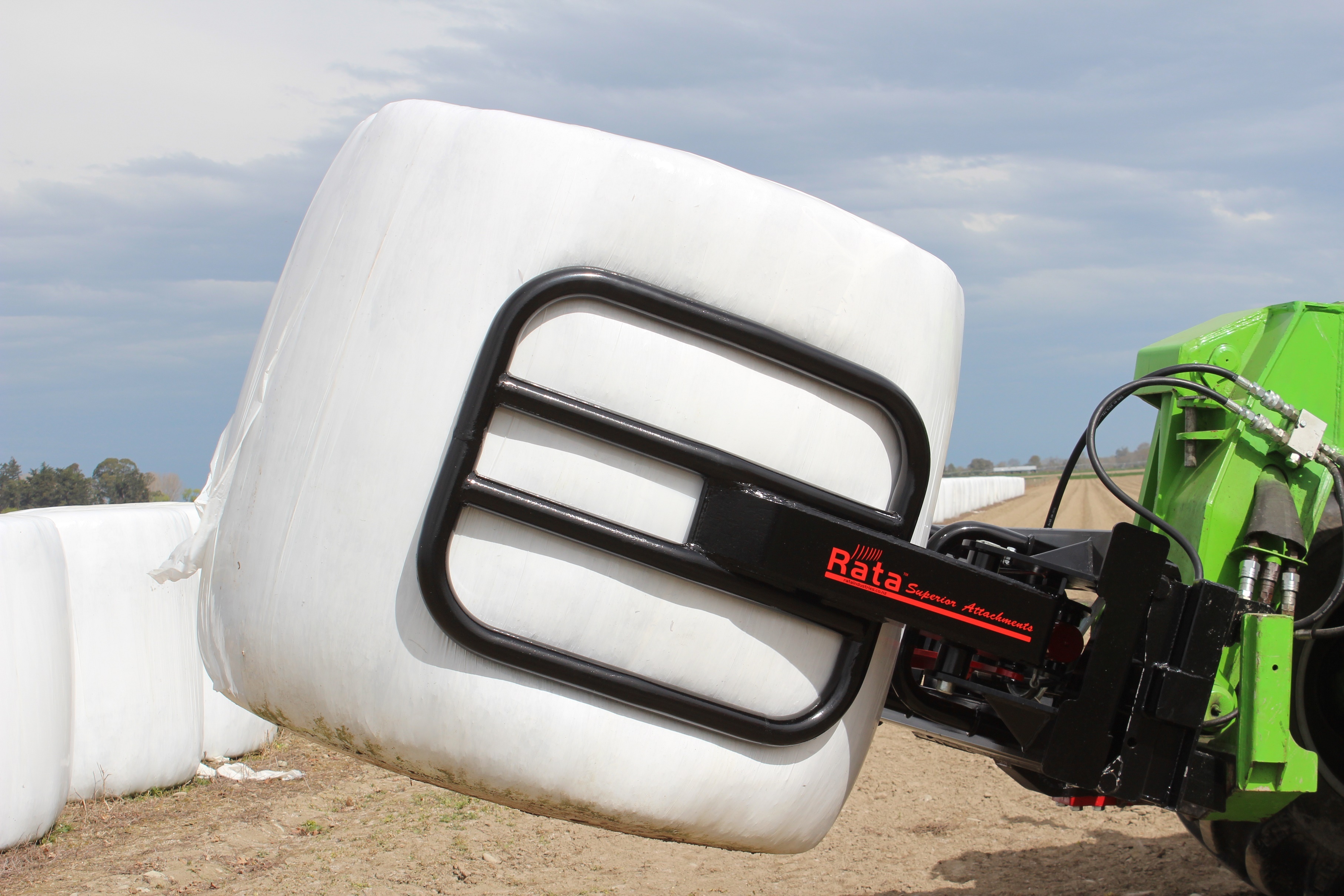 Making the best Bale Clamps with superior design
With an opening width of 2.1m and a lift capacity of 2100kg it's no surprise Rata Bale Clamps are the popular choice for Farmers & Contractors in NZ. The clamps (or soft hands) are ideal for moving, stacking and transporting bales. The design allows 1 or 2 bales to be lifted at once without damaging the wrap. The Clamps also allow for round bales & square bales up to 1.8m to be handled. Adding to its already heavy & durable design is a greasable equaliser bar for superior handling.
Features that make Rata Bale Clamps the best are;
Narrow arm profile

- this makes it easy to stack the bales tight & get the arms between bales that have been stacked tight without damaging the bale wrap.
Equaliser bar (removable) included as standard

- Equaliser bars ensure consistant & even clamping pressure on the bale at all times & keeps the arms synchronised in movement to prevent strain on the wrap, or loosening of grip whilst transporting. Equaliser bars on Rata Bale Clamps are greasable!
Unique contour of the Bale Clamp hands -

can easily handle round or square bales with ease.
Vertical nudge bars accommodate the contour & shape of any bale

- this prevents damage of bale wrap against back plates or horizontal bars as found on inferior types of clamps
Heaviest duty build

- large high tensile pivot pins, heavy duty pipe arms & overall heavy duty build to ensure a lifetime of reliable service.
For more information on the Rata wrapped bale hands: Rata Bale Clamp
For Sales: