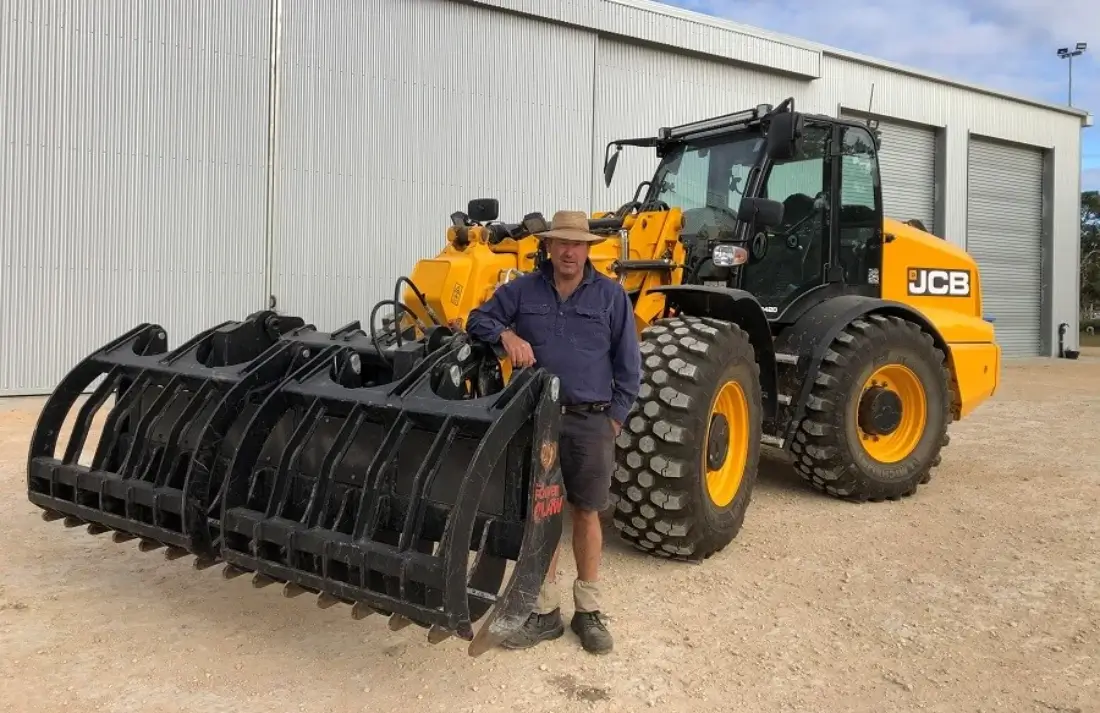 When we were approached by Nigel Watson of Lucindale South Australia, he was wanting the best designed & built Power Claw grapple to suit his new JCB TM420. Knowing that the Rata Power Claw is as good as it gets when comes to multipurpose grapple rakes, it was a given the design & build would be that of a Rata unit. But not wanting to leave it there, after a few rounds of revisions we settled on a design that all agreed was 'the best yet'. Check out the footage of it getting to know its new home turf, see what Nigel has to say!
"I found Rata and Sam Searle to be very easy to deal with and only too happy to facilitate the custom additions to the Power Claw that I required. The Power Claw has performed above my expectations and the build quality is second to none! I would highly recommend the Rata Power Claw to any prospective purchasers"
Nigel Watson | Lucindale SA
This unit is based on a standard 2.4m Rata Power Claw, with the following key changes:
Split top grab with centrally mounted rams
20mm AR450 base tines, increased from 16mm AR450 which are already the strongest of its type on the AU/NZ market
Replaceable Bronze bushes in all pin locations
Steel plate in-fill in the back frame around hitch area, to be removable
If you have a custom requirement or want to tailor design the Power Claw of your dreams be sure to touch base with the Rata team!