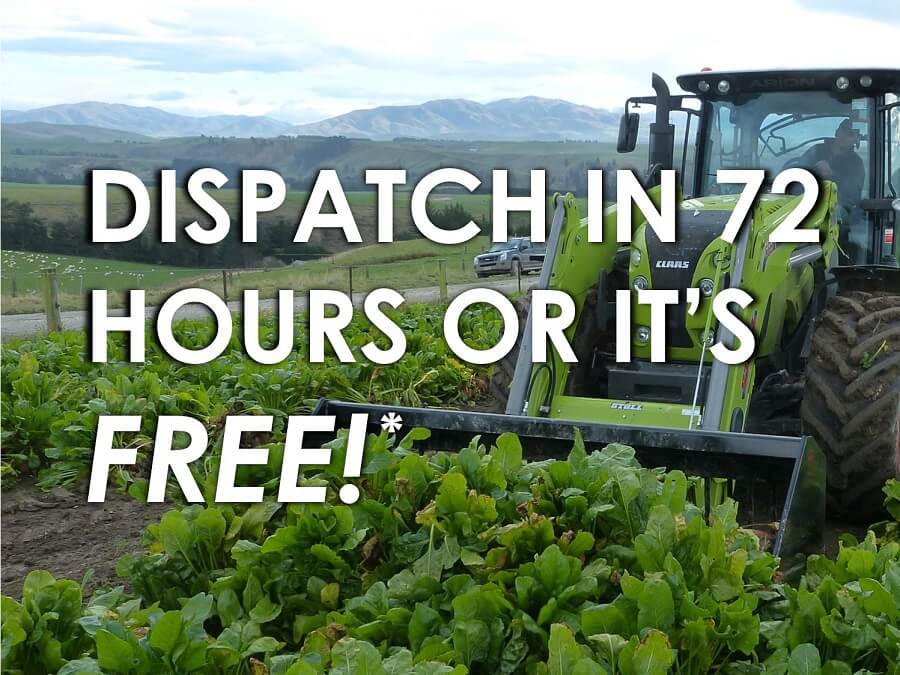 As we head into the colder months we thought we'd heat things up with our "Dispatch in 72 hours or it's FREE!*" deal on Beet Buckets! (see more details below).
If fodder beet is on the menu at your place this season make sure you get the best bucket with the best deal with dispatch within 72 hours! Read on for more.
Find out about the Beet Bucket Here:
"Dispatch in 72 hours or it's free!" - Deal details:
Deal is for 2.6m & 3.0m models only (not 2.4m)
Deal only applies to Beet Buckets ordered with Euro or MX hitches
72 hours is calculated over working week days only: Monday to Friday. Public holidays not included
72 hours is calculated from when the order is confirmed with Rata Industries Group Ltd & when the dispatch consignment note is created
Deal is valid immediately through to 30th June 2020 or while stock lasts
Deal is only valid in New Zealand
Call us on 0800 802 478 or email on sales@rataequipment.com to place your order & start the 72 hour countdown!
Multi-Purpose!
Over our years of manufacturing industry leading attachments we know most farmers value a piece of equipment that can be used for more than one task! Which is why the Rata Beet Bucket is built with solid steel bars (not pipe) & features a full width high tensile cutting edge under the stepped tine ends. This means the Rata Beet Bucket can be used for more than just beet, as the videos below show!
For more information on the Beet Bucket check it out here
Related Blog: How to transition stock onto Fodder Beet