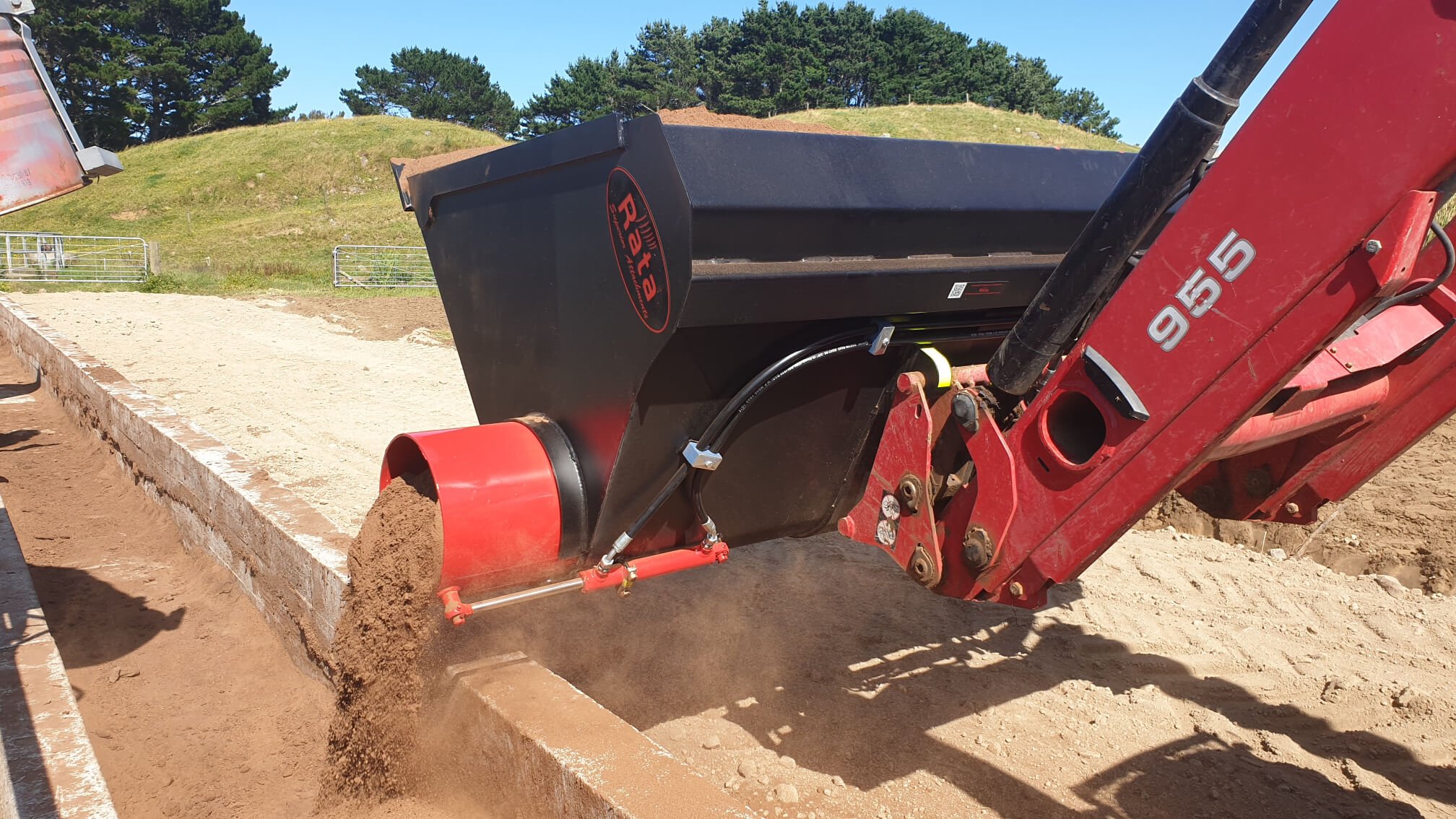 The prospect of reducing the time spent in the tractor seat each day is a bonus for any operator. This is why this Taranaki dairy farmer was so excited to take delivery of his new Rata Auger bucket. Here we'll look at some of the key time-saving points of the operation and the features of the Rata Auger Bucket that save time.
It's always a pleasure to be out on-farm working with the owners of our products and particularly so when the owner experiences immediate benefits from the purchase of their new Rata implement.
The proud owner of this new Rata Auger bucket had previously been loading this feed trough with a standard loader bucket, with many trips back to the bulk storage and untold three-point turns, to empty the bucket into the feed trough. With the standard loader bucket, the feeding task was taking approximately 40 minutes a day, so as you can imagine the delight the new owner experiences now that the job only takes 15 minutes, with their new Rata Auger bucket.
The first time-saving feature of the Rata Auger Bucket is its large capacity of 1.5m cube. This is a great size that suits most loader tractors or telehandlers that are used in a feed pad situation for handling the bulk feed and holds approximately 800kg of Palm Kernel. Also, the overall width of the bucket is 2.4m, this covers most tractor wheel tracks, making loading the bucket in a bunker a breeze and minimizes any waste.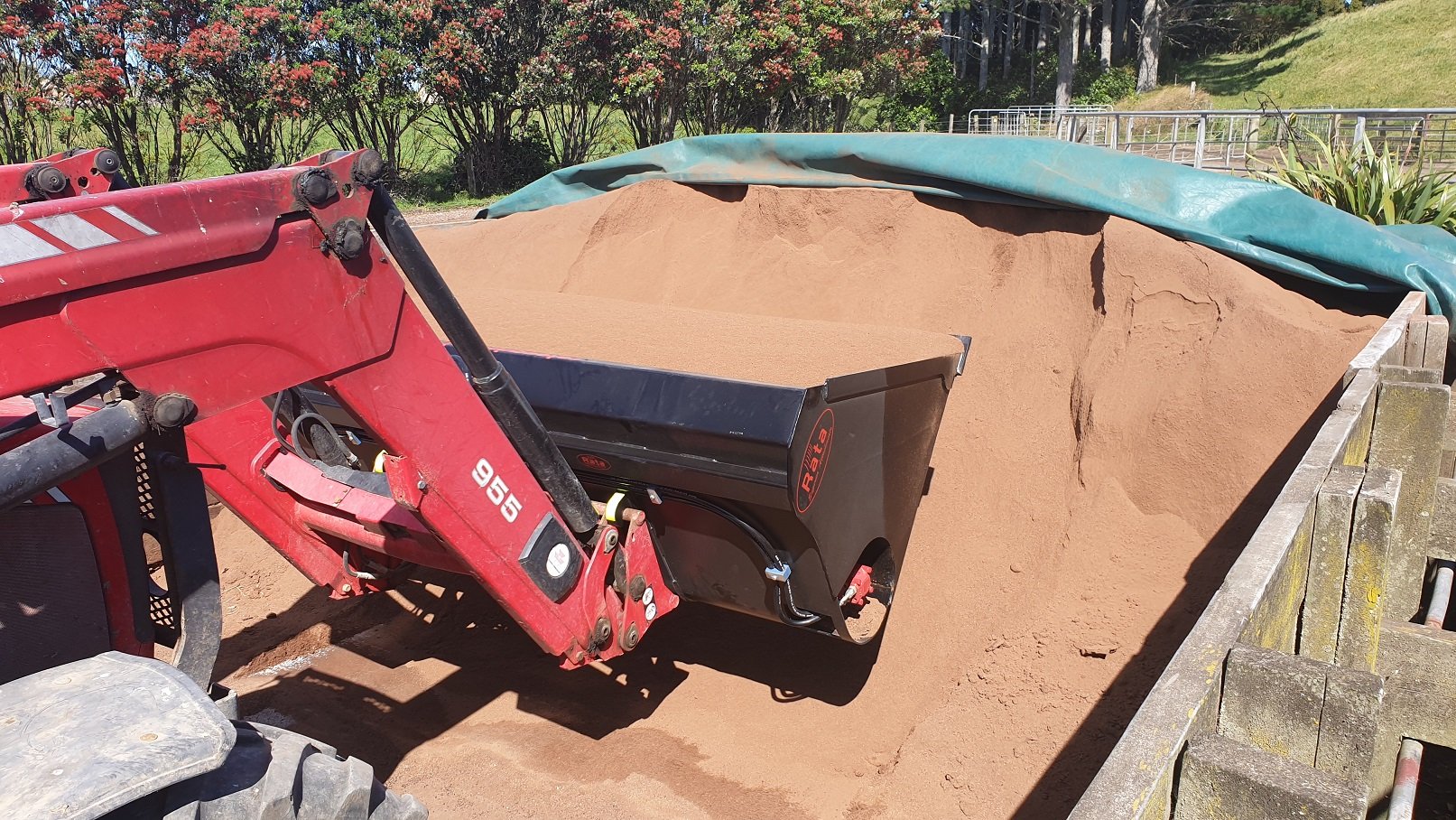 In addition to the capacity, the bucket has an extending chute that is operated by a hydraulic cylinder. This makes for effective distribution of the product into the trough, without having to drive too close to the concrete curbing and saves any potential damage to the tractor tires. Although the Rata Auger bucket has two hydraulic functions, it only requires one 3rd service hydraulic connection that operates both functions.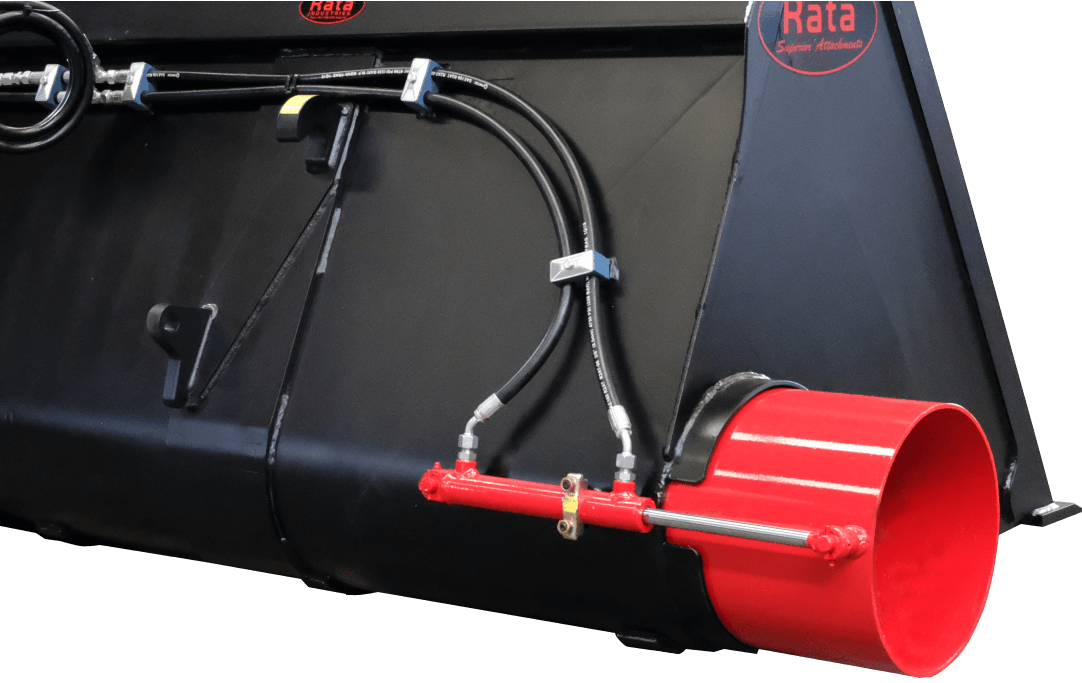 Here is a LINK to the details of our Rata Auger Bucket, showing the overall features that make this Auger Bucket a great implement to partner with your loader or Telehandler.