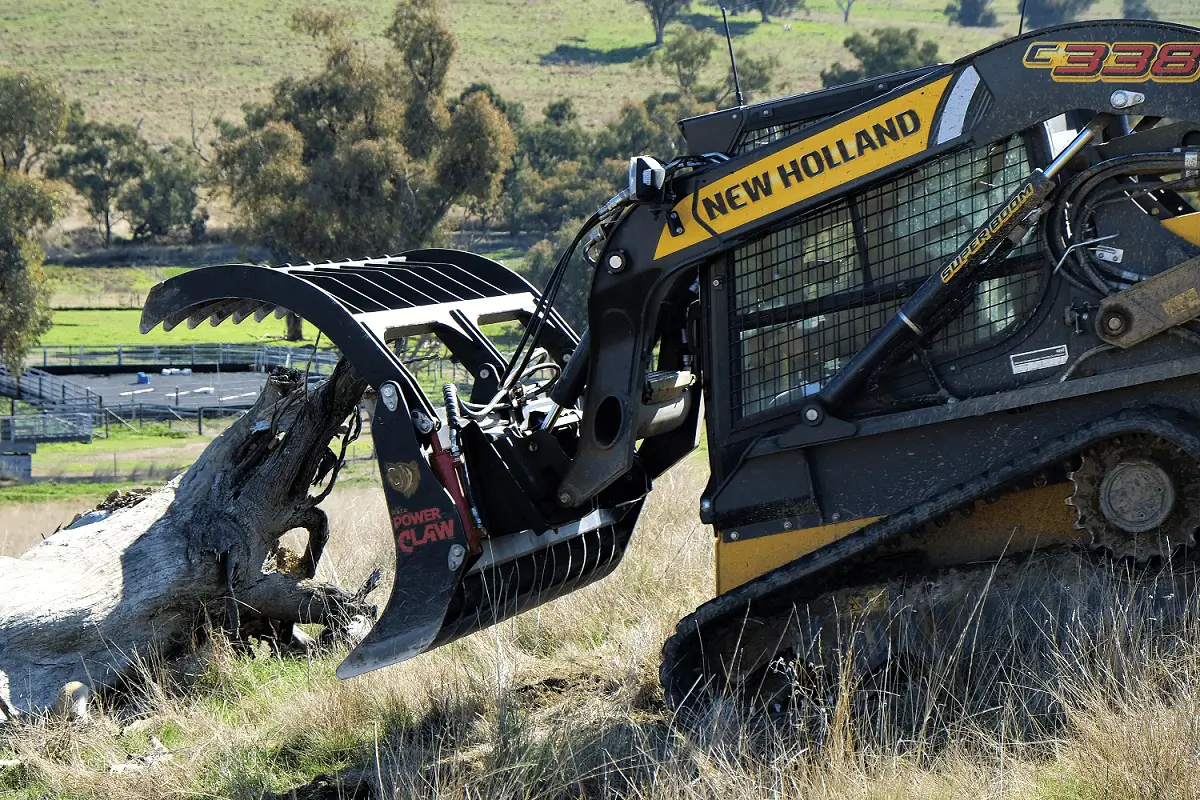 After a cyclone knocked down 13km of fences & a couple of thousand tonnes of timber the team at Monte Carlo Store Creek Pty Ltd was in need of an effective bit of gear to clean up & add to the operation. The 4-in-1 bucket just wasn't cutting it. Check out the video to see & hear why they chose to switch to a Power Claw grapple to get the job done & how that decision has improved the way they do things ever since.
"It's made a hell of a difference to our business"

Located by Stuart Town NSW, Ben Lawson runs an extensive operation which includes the Monte Carlo Store Creek Pty Ltd farm operating across 5,500 acres mostly running about 4,000 ewes & 500 head of cattle. Then there is the off-farm fencing contractor business Ben has run for over 20 years (Lawson Contracting), so getting good gear that is proven & fit for purpose is important. After looking for the ideal attachment to make their New Holland C338 skid steer as effective as possible they settled on a 2.2m wide Rata Power Claw & haven't looked back.