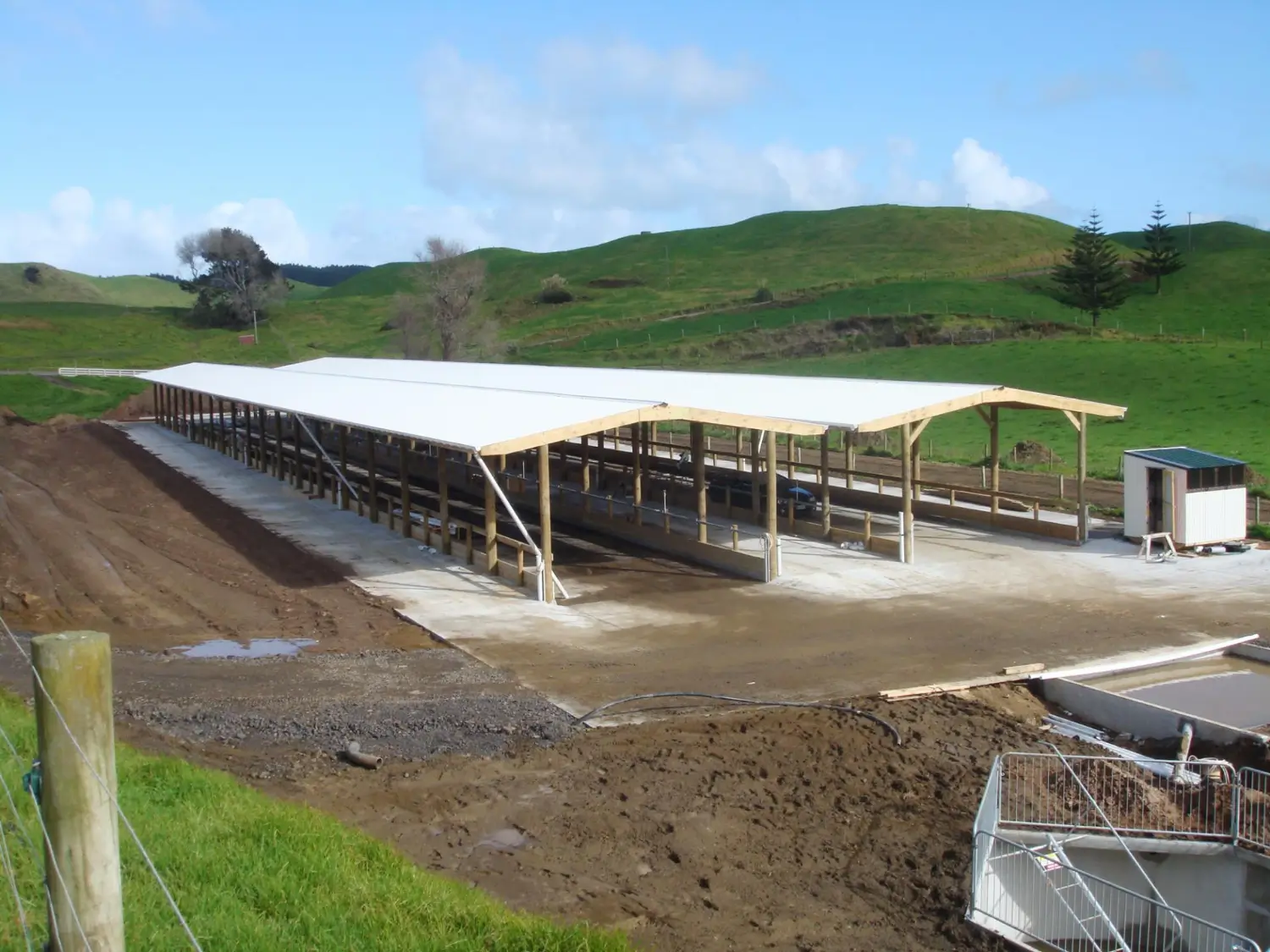 Let's talk feed pad hygiene and management for cattle farmers including dairy. As well as topics such as effluent clearing and feeding supplements.
Feed pads are known to be used for a range of things and many more;
A place for the supplementary feeding of a dairy herd

Increasing the quantity or quality of milk produced

To prevent pasture and soil damage, increase pasture use, boost pasture regrowth, and improve animal wellbeing.
Do you know what makes a good feed pad?
Placed on the correct location on your property
A concreate slab that can tolerate corrosive and acidic environments
Safe and easy access for cows
Not too slippery or rough
Large enough for the number of cows using it
Enough working room for farm staff and equipment
Feed storage that's easily accessible
An efficient feed out system
Access to a water supply
Effluent management system designed and built in
Shelter
Ensure there are no stones on the area to avoid cows getting hoof infection
Feed Pad Hygiene
Feed pad hygiene is important for animal health and has a direct connection to bottom line (money in the bank).
Like you and I, we wouldn't eat off a dirty plate, why would you make your animals eat off a dirty feed pad?
Northland Regional Council reported that there are a few things you can do to ensure your feed pad is clean.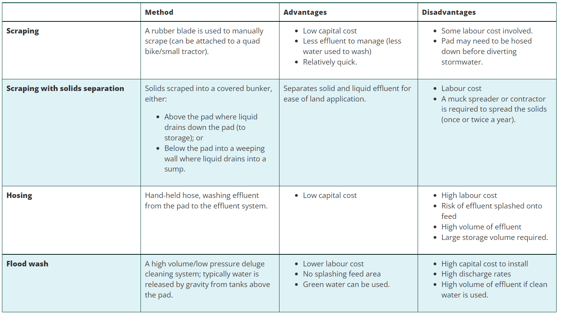 Effluent Clearing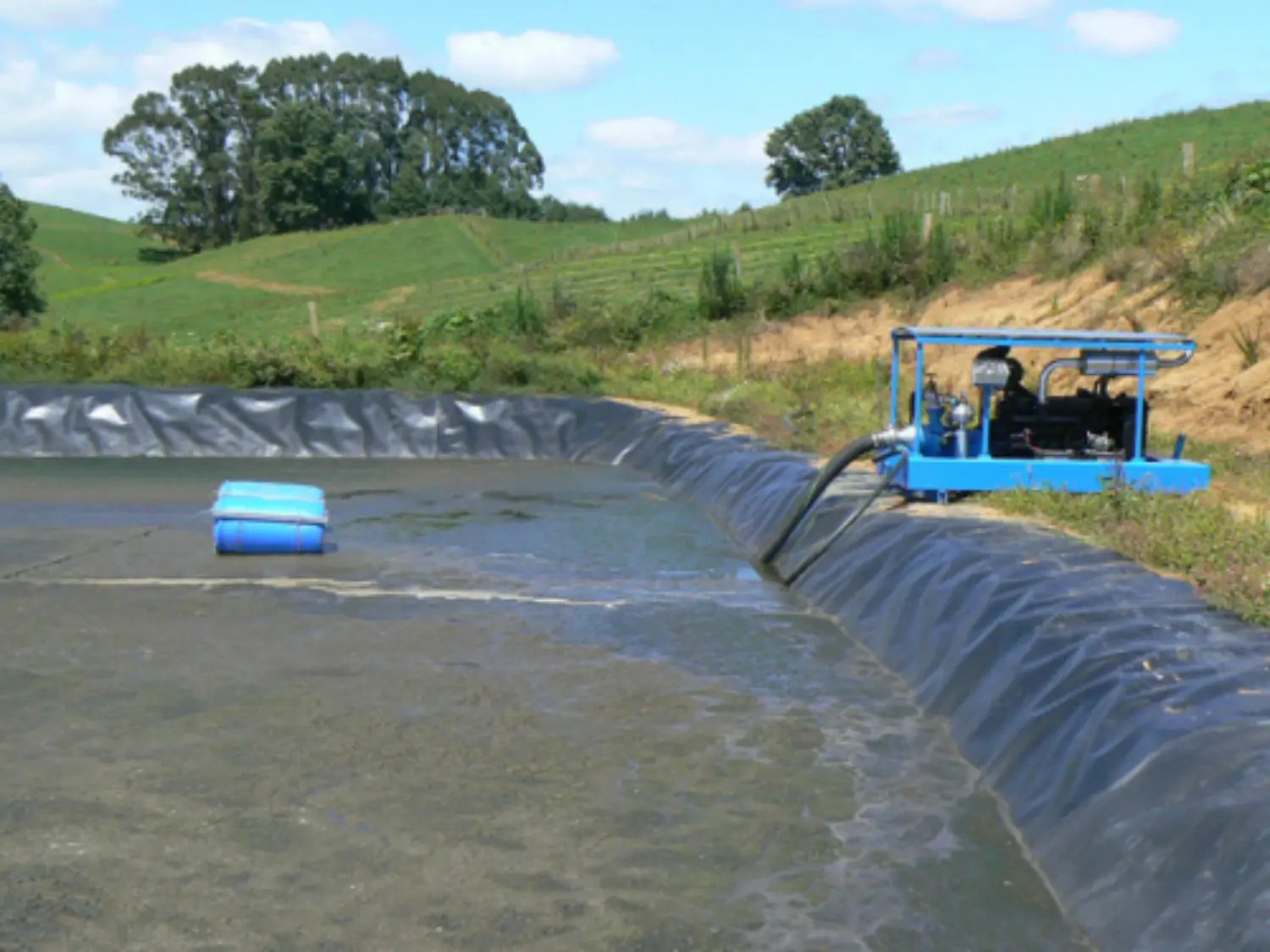 When milking sheds and animal yards are cleaned with water, a liquid waste product called effluent is produced. Using effluent to irrigate the soil recycles both nutrients and water, making it a valuable resource as it filters through the soil to remove harmful bacteria.
Having a well-designed effluent system and procedures for staff is important to ensure that the system collects, and is applied to pasture in the right amount at the right time which constitutes good effluent management. For this to happen, the system must dependably;
Store effluent until it can be applied to land under the right circumstances
Apply effluent to land in a regulated manner, matching its depth, intensity and topography to the soil's moisture and penetration levels
On-farm benefits of good effluent management include:
Fertiliser savings by using the nutrients in the effluent, and reducing nutrient losses off the farm
Preventing animal-health issues such as milk fever which can be caused by a build-up of potassium (K) levels in the soil
Improved soil condition from the addition of organic matter, including microbial and worm activity, as well as aeration, drainage and water holding capacity.
With a full range of high quality Subsoil Aeration equipment, Rata can help you with this job.
Rata Subsoil Aerators & Mole Ploughs (rataequipment.com)
Properly managed, farm dairy wastewater is a useful resource that can boost pasture production and lower fertiliser costs. Unmanaged wastewater is a risk to the environment and to business. Any waste from the pad must be disposed of properly, in accordance with all applicable laws and does not;
Leave the farm
Create odours
Pollute any water course or ground water.
The Rata Yard Scrapers are purpose built attachments for clearing effluent from the cow shed or feed pad. The huge rubber edge is ideal for use on concrete surfaces, is reversible and will last the test of time.
Yard Scraper | Rata Equipment Muck Scraper | Yard Scraper For Tractor Loaders & Telehandlers | Rata Industries
Feeding the right supplements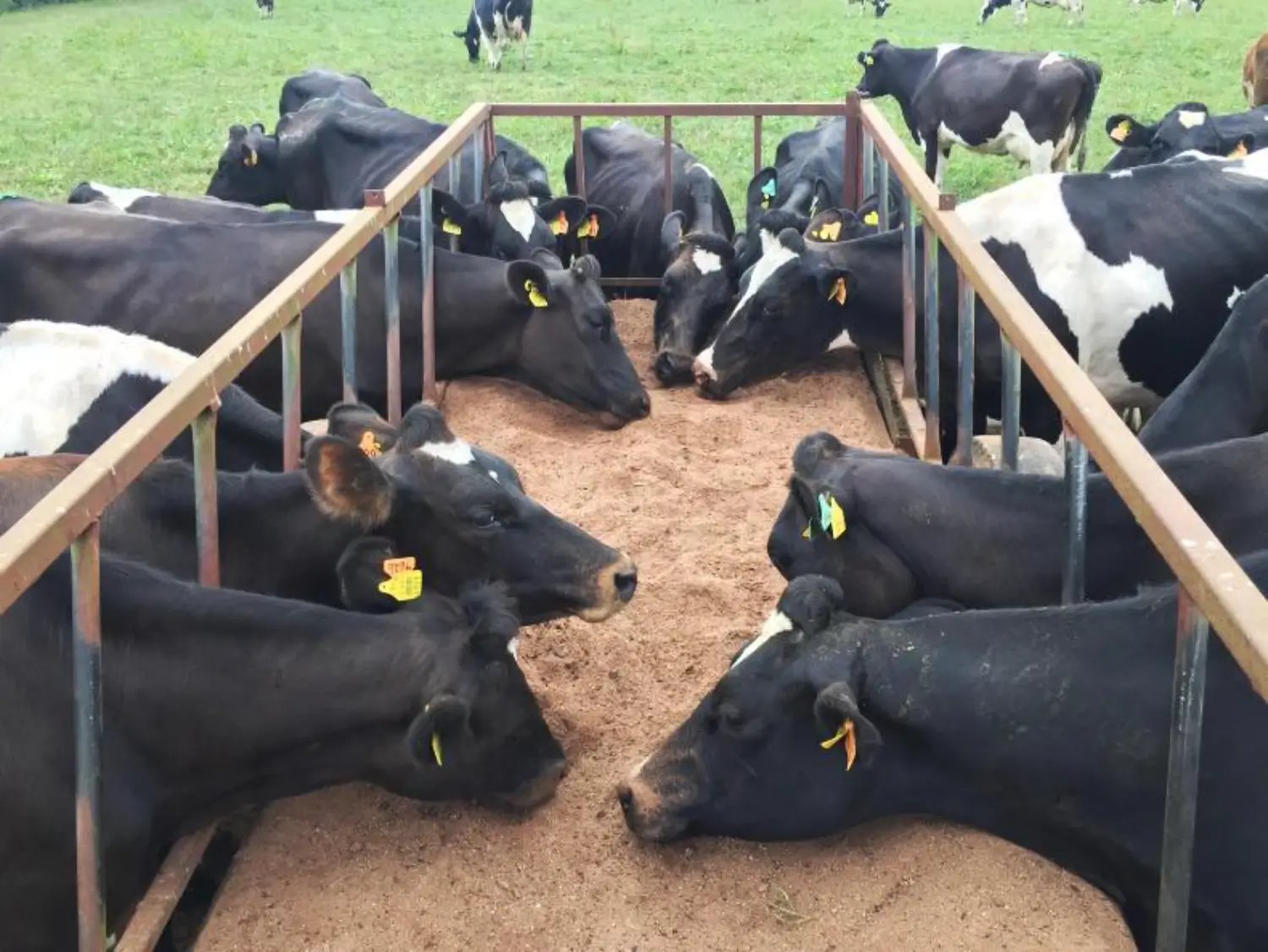 By using your in-shed feeding system to feed the right supplement, you may maximise milk yields and supplementary feeding profitability.
Processed maize grain is a good option. Compared to other grains maize has a higher energy content as well as many other commonly available concentrates. It can be used to increase cow energy intakes, delivering more milk, more milk protein and faster condition score gains. According to Dairy NZ a cow's caloric intake determines how much milk she makes, but the type of supplement she consumes affects the makeup of the milk solids she produces. Cows generate higher milk protein when supplemented with a starch or sugar based feed. Cows who consume a supplement containing fibre create greater milk fat. In the summer, when pasture protein and digestibility can be low, palm kernel offers an additional source of protein and fat. Palm kernel will also help stock gain and maintain weight and will raise milk fat test.
The Rata Auger Bucket is an ideal feed out attachment for your Tractor front end loader and/or Telehandler, it's specifically designed to handle and lightly mix maize silage, palm kernel, grains and other supplementary feed types.