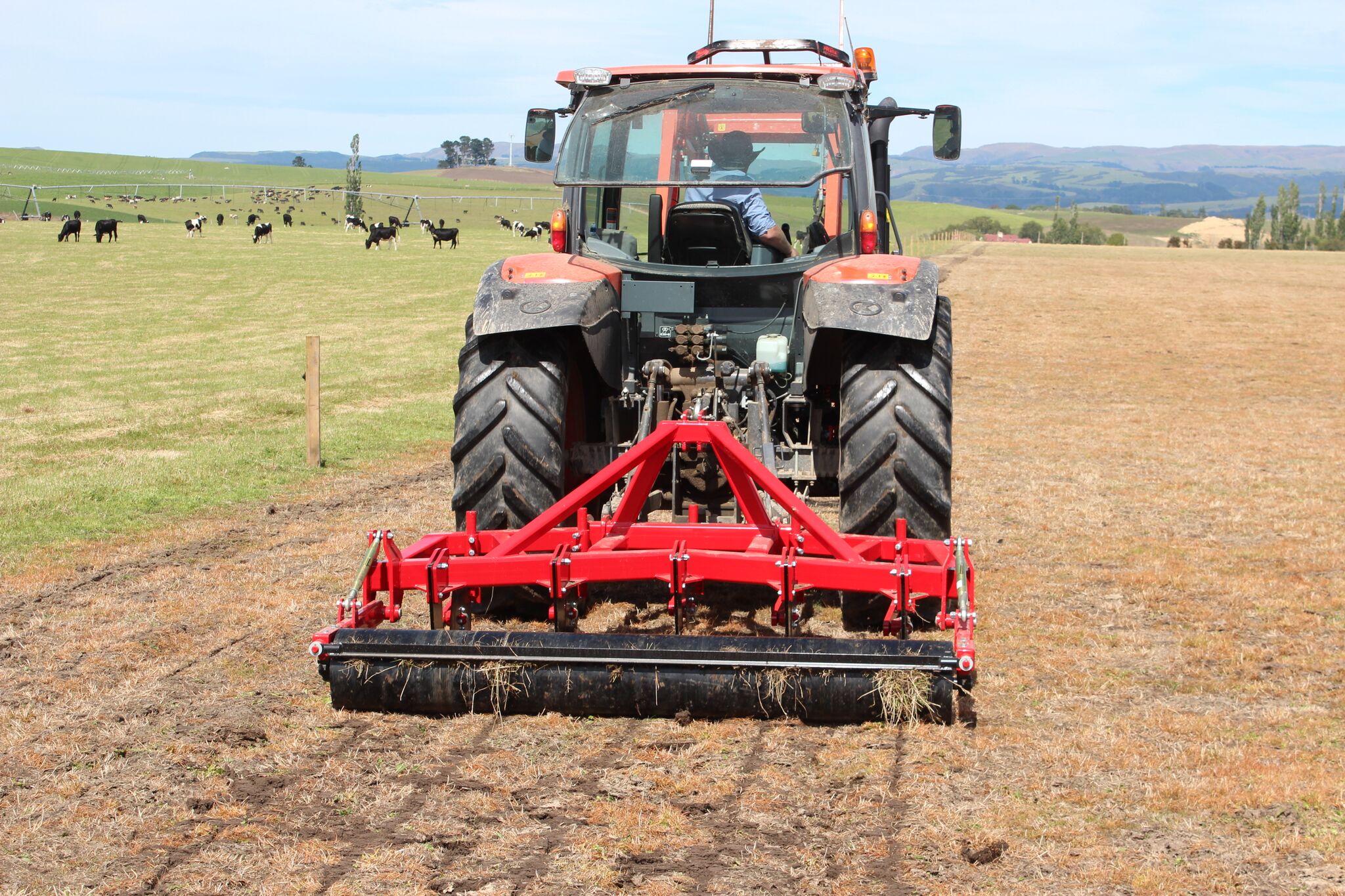 Soil Aeration
Rata Panerazer



Soil aeration in pastures is particularly essential for healthy pasture growth, here's why;
The desired effect of soil aeration in pastures is to produce stronger & more vigorous grass growth, that is both more resilient to extreme climatic conditions & produces higher feed value for your stock or higher yields in a cropping situation.
Rata Panerazers are specialised soil aerators designed for large horse power tractors working heavy soils. Its double bar "V" frame construction and easily adaptable points make it very versatile between pasture and cropping work, the Panerazer model of subsoiler is suitable for tractors in the 120hp plus range.
Rata also produce the 'Subsoiler' for smaller tractors in the sub 120hp range working lighter soils.
These two models of aerators provide NZ farmers & contractors a choice of two high quality subsoiler/ aerators to choose from.
Check out the Panerazer aerator: See the Panerazer here
Check out the Subsoiler aerator: See the Subsoiler here
For more information on the benefits of subsoil aeration see: Subsoil Aeration Benefits
Here are some pointers to make the best possible job of soil aeration:
Not sub-soiling too deep- Excessive sub-soiling depth can cause nutrient leaching beyond the plant roots. Fuel is wasted and excessive tractor wear and tear.

Avoid going too fast- This will cause excessive wear of the ground engaging points and legs.

Use skeith coulters- These are flat disc blades usually 18 inch that are mounted in front of the subsoil blade and the purpose is to cut the surface soil and trash clean, leaving a tidier job.

Use a roller attached behind the sub-soiler- This can be used as a depth control and for smoothening surface ripples.

V formation of sub-soil blades- This will greatly reduce the amount of power required to pull the sub-soiler and reduces the drag between the legs. Gives a tidier exit of the Subsoiler/Panerazor from the ground.

Lower linkage arms and top link to be as close to horizontal as possible when working.
---
Sub Soil Drainage
Mole Plough
Rata Mole ploughs are designed for fast, efficient sub soil drainage where a suitable clay subsoil is found, leaving very clean entry and exits from the ground.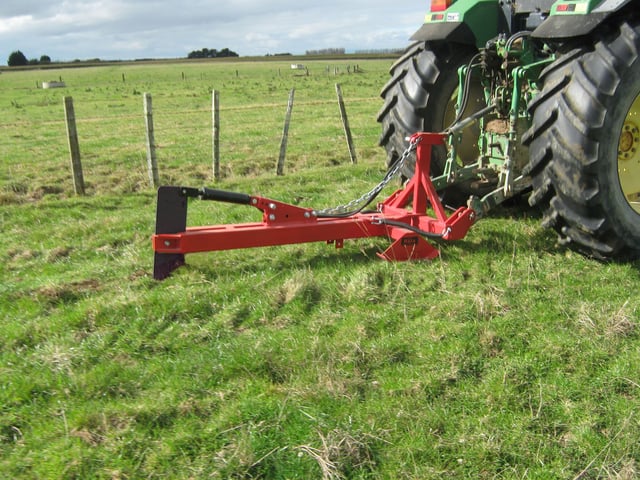 The Access mole ploughs blade can be extended to the rear of the frame to allow the operator to move the mole plough under a single wire fence and lower the blade into an open drain to start pulling the mole plough through the ground. The long robust frame with a full floating headstock allows for excellent ground contour following.
Talk to a Dealer Here: