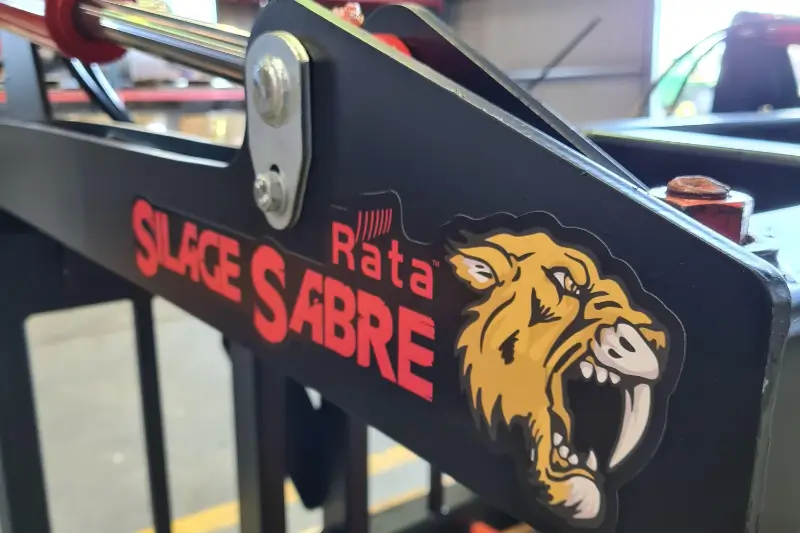 In recent times the team at Rata have been considering how our front end loader and telehandler attachments relate to different animal characters. While the attachments are made of steel, there are some real likenesses that our attachments represent with their ability to perform in their environment and dominate the food-chain.
The Silage Sabre: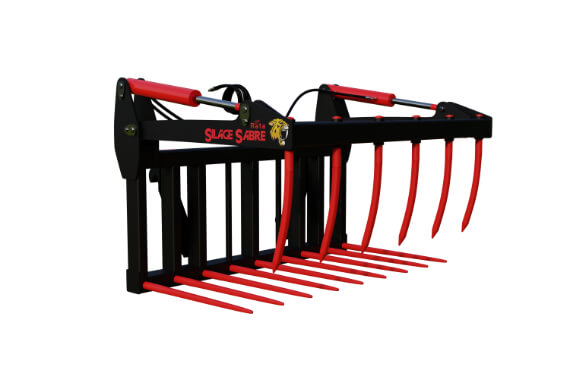 In the case of the Sabre Tooth Tiger (said "saber"), it's known for its distinctive pair of long canines that could grow up to 200mm long and had a jaw that can open up to over 120 degrees, this is twice that of a modern cat.
These extreme features are well represented in Rata Silage Grabs. As many farmers throughout New Zealand would well know how great these silage grabs are for loading out silage from the pit and many other tasks around the farm. The tines that Rata use are super strong, representing the tiger's teeth, which permit it to inflict deep stabbing wounds. Rata products are not only designed to perform, they are also built to perform to the conditions that the use demands. As for a wide opening jaw, only the Rata silage grabs open to 180 degrees giving the silage grab the leading edge when it comes to a big kill!
The Power Claw: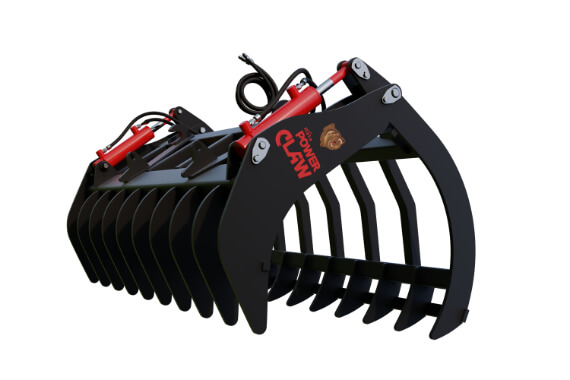 While bear claws are often described as being sharp, this is not actually always the case, well not sharp enough to have a shave with anyway. However, they are sharp enough to grab hold of fish and other odd shaped or slippery items that are not so easy to keep a grip on. This is due in combination to the shape of the bear's claw and also the incredible strength in the arms and the paws of all species of bear.
The Power Claw is the perfect fit for a Rata grapple and while the tines are by no means sharp, it's the shape and power of the geometry in which the hydraulic rams operate that give the Rata Power Claws the functionality and brute strength they need to pick up and hold a wide range of items and be used for many functions.