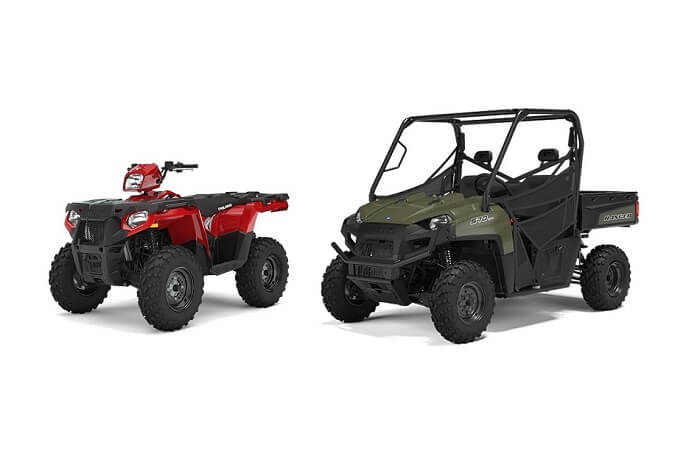 Off-road vehicles have become indispensable in the agriculture world and farming in general has been redefined by the use of ATV's and UTV's in lieu of a tractor for smaller jobs. Accessing every corner of the farm or large-scale station has become markedly easier over the years. Horses gave way for 4x4's and during the last 2 decades, 4x4's have been swapped for all-terrain vehicles. Although not a direct replacement for a tractor, the ATV and UTV are both brilliant additions to your mode of transport for on-farm activities.
Would your farm be better served by and ATV or a UTV?
In deciding between a UTV or an ATV, consider the job ahead. For example, are you looking for a fast, efficient off-roader or will you be required to carry extra load? – some UTV's can carry upwards of 450kg and come equipped with tie down hooks.
ATV (Quad)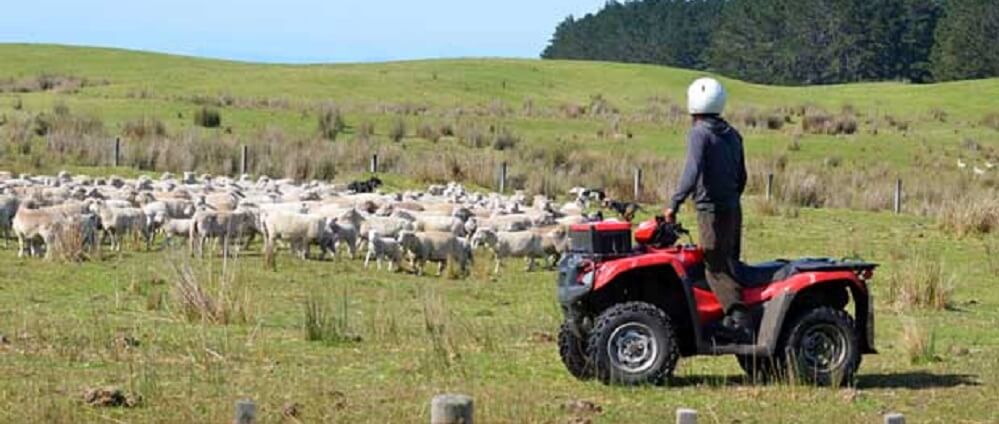 ATV's are offered in 2WD & 4WD variations but on most NZ farms you will find the 4WD variation.
ATV's are versatile, practical and compact. There is a whole raft of attachments for your ATV ranging from allowing you to carry Rex & Jess to spraying and topping paddocks.
PROS
Low physical impact

Use very little fuel

Easy to drive

Budget friendly

Manoeuvrable

Great for small scale jobs

Efficient if you need to hop on and off a lot
CONS
No weather protection

Dangerous if driven poorly

Can tip over easily

Low payload

Minimal cargo space
UTV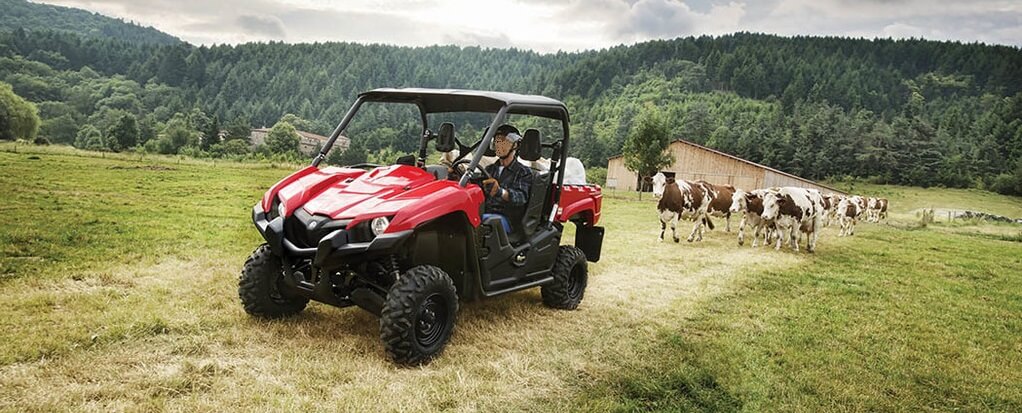 UTV's offer great workplace solutions – accessing remote places of the farm with 2 or more colleagues is now a walk in the park. Most UTV's have on command 2WD & 4WD with some even offering diff lock and downhill engine braking.
PROS
Large load carrying capacity

Protected from the elements

Can seat up to six

Higher top speed

Rollover protection with seatbelts

Receiver hitch for towing

Loads of add-on features available
CONS
Higher initial cost

Larger physical impact than an ATV

Larger turning radius than an ATV

Slightly greater impact on the ground
WHAT'S BEST FOR FERTILISER SPREADING?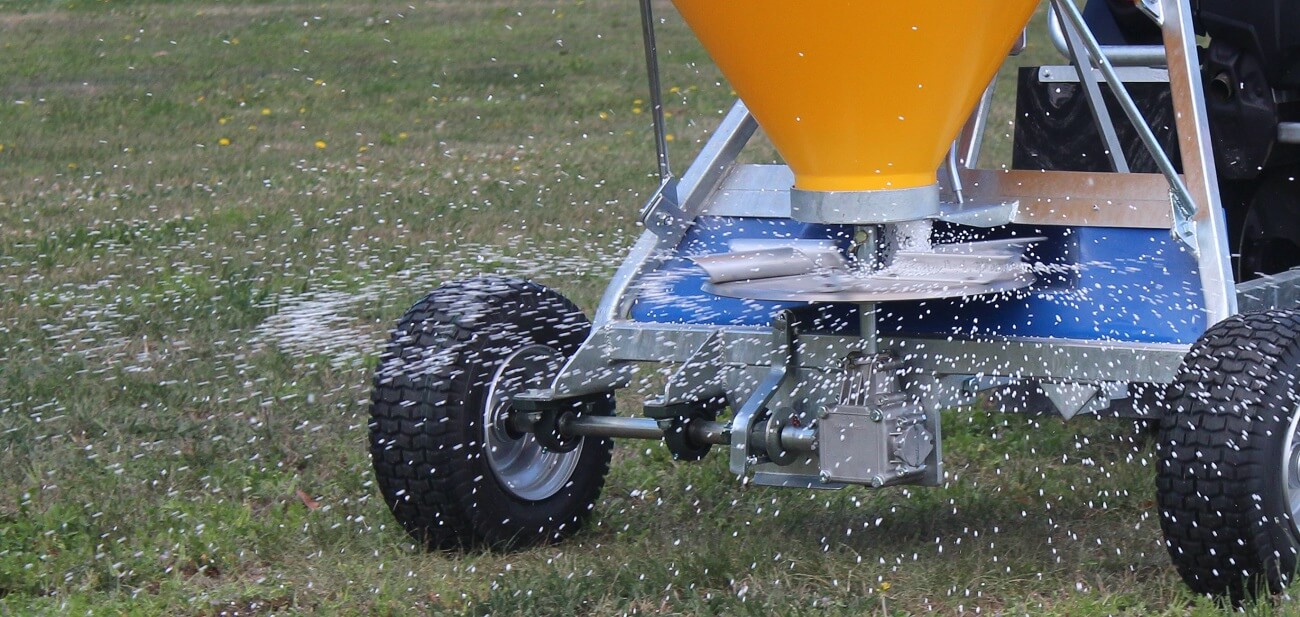 In considering a UTV or ATV for towing fertiliser spreaders, both will get the job done. What it comes down to is the size of spreader you will be pulling & its weight.
When it comes to the larger EX750 & TT750 models which can carry up to 500kg we would recommend you use a UTV as it offers greater power to pull the heavier weight.
MAKING THE JOB EASY WITH REMOTE CONTROL
Over the years as UTV's have become more common we began to hear people saying now they can no longer reach the handle. To overcome this issue we developed 'Easy-Spread' which is a 12V electric actuator kit which allows you to operate your spreader from the comfort of the cab!
WHAT DOES THE FUTURE HOLD?
Not to leave it there, we have a new product in the pipeline which is going to revolutionize ATV/UTV fert spreading! Make sure you sign up to our blog for pre-release notifications!
We are bringing big spreader performance to small spreaders!
POPULAR ATV/UTV BRANDS: