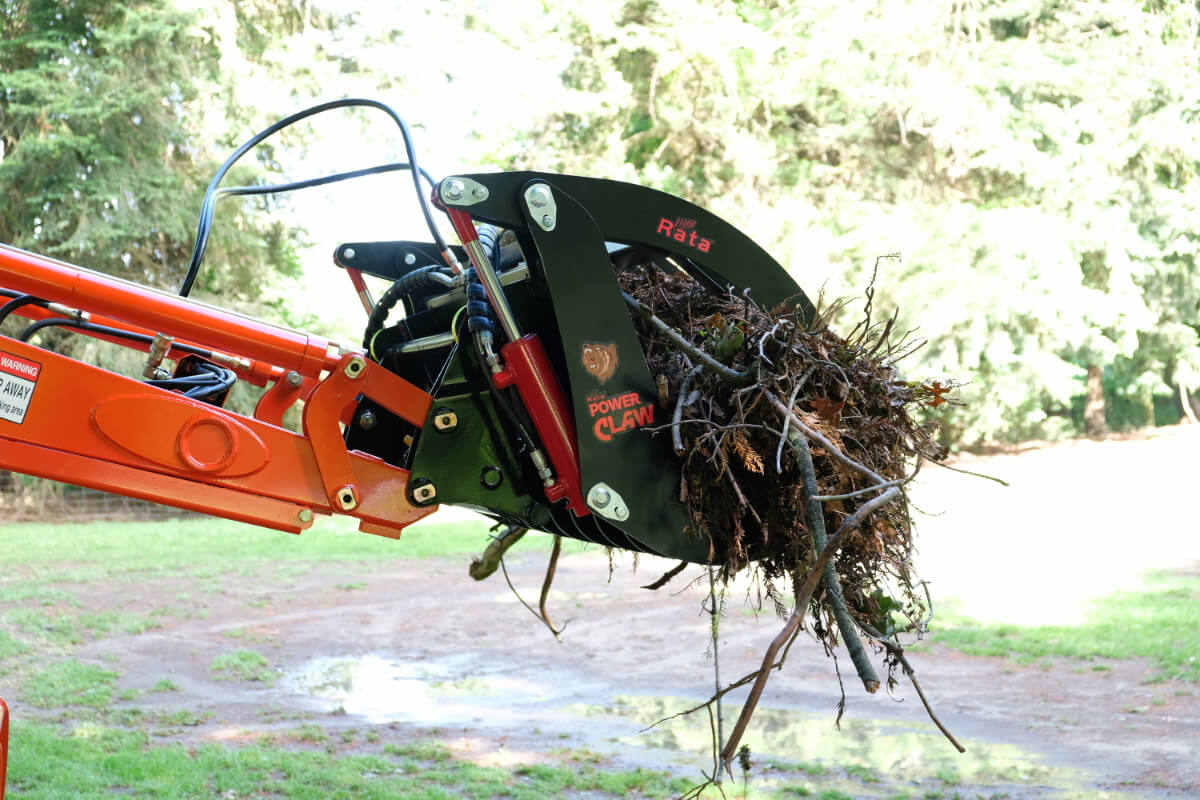 Rata Versatile Grapples have become the must have tool for farmers all over the country.
These mighty attachments take the hard work out of shifting logs, sticks, rocks, silage tyres, rubbish, dead stock, root raking and much more.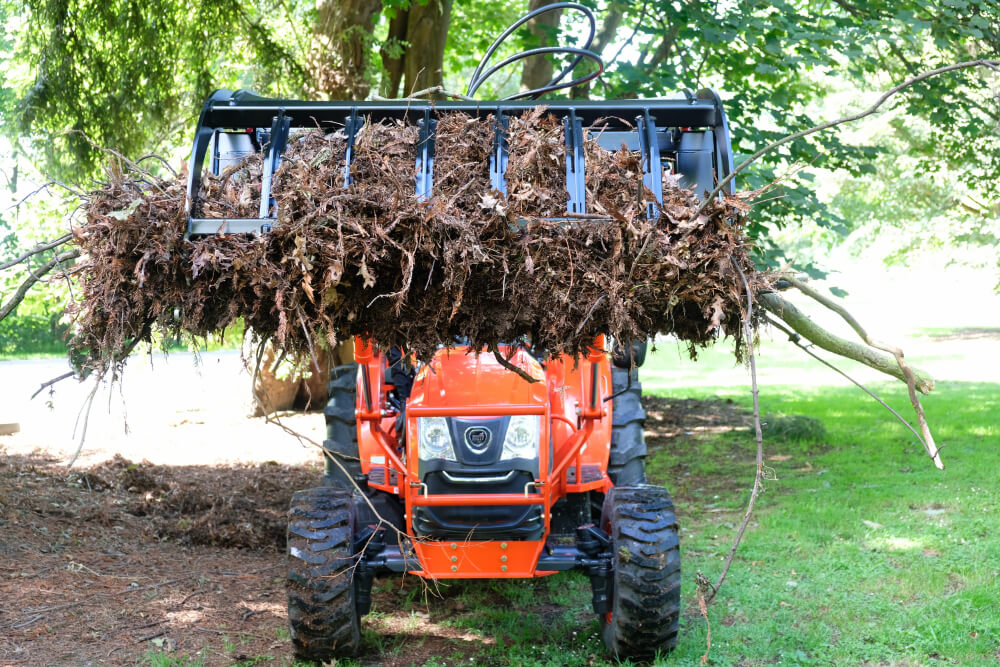 All too often a standard bale fork or silage grab gets given these jobs and ends up damaged and then not available at a critical time when stock need feeding.
Having the right tool for the job is even more important these days with Health and Safety issues. These Grapples are designed to take the knocks without the risk of breaking to ensure you get your jobs done more efficiently and ahead of time.
Standard Versatile Grapple models range from 1.6m to 2.4m wide with 16 or 20mm tines and are in use on tractors, telehandlers and diggers helping farmers and contractors clean up every day.
Following the outstanding success of the Rata Versatile Grapple, which has been in production for over 12 years, Rata recognised a space in the market and are pleased to introduce the New Mid-Range Versatile Grapple to suit the 45-75hp tractor market.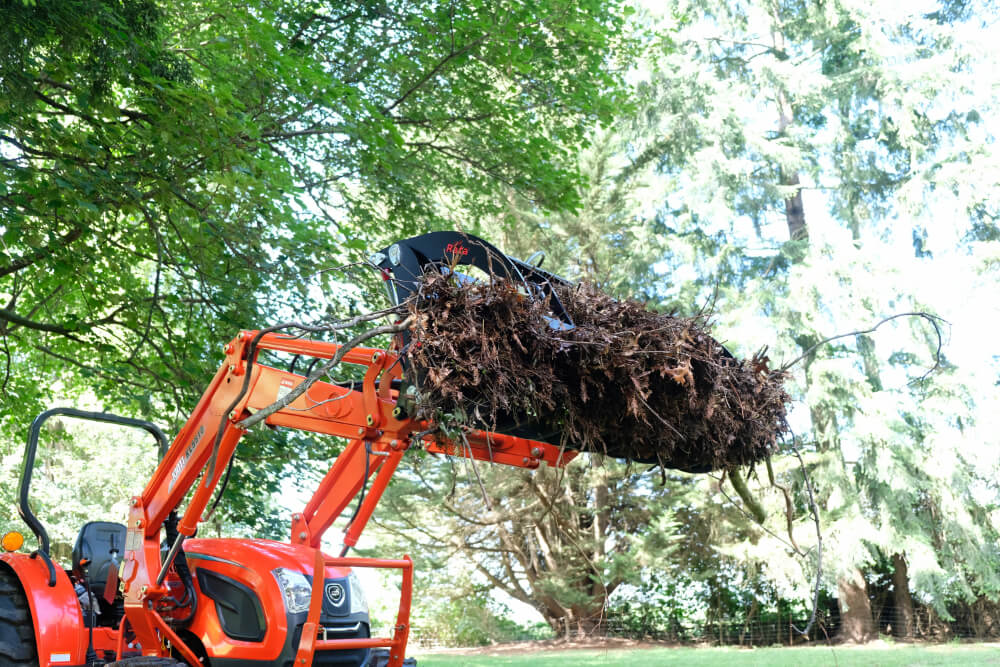 This feather weight is only 260kg and really punches above its weight (Standard 1.6m Grapple is 390kg)
At 1.5m wide and with 12mm G500 steel abrasion resistant tines, powered by 2 hydraulic rams, opening the grapple to nearly 1.2m, this bare-knuckled fighter is ready for clinching any opponent, fighting beyond the last round!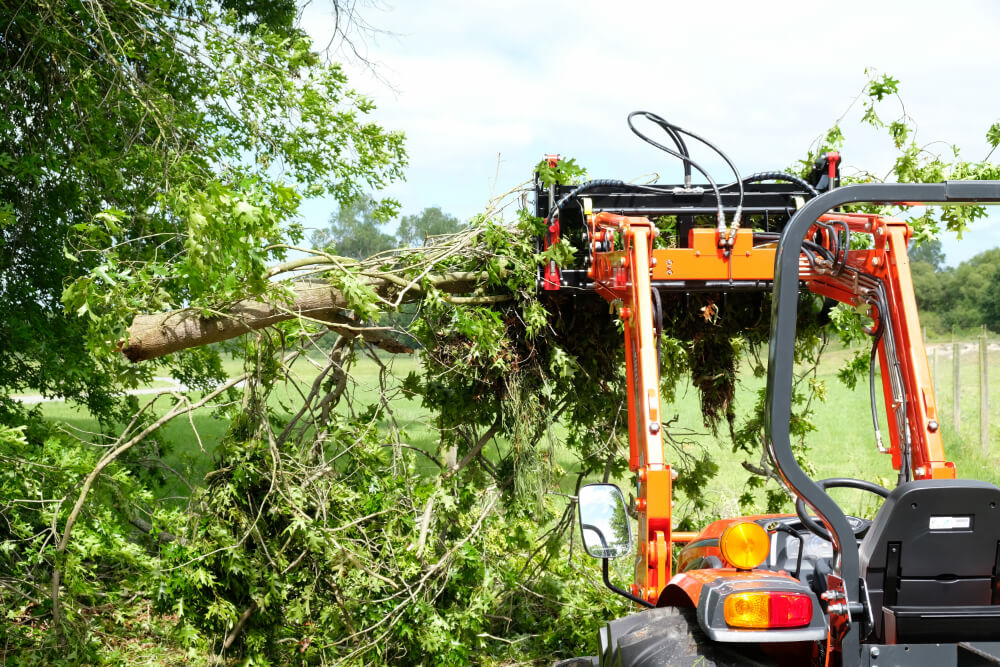 Made to suit any type of loader hitch or skid steer and with tines that interlock it is a unanimous decision this tool is a winner to clean up any opponent that dares to get in its way!
This must have attachment can easily be summed up: "Float like a butterfly, sting like a bee".