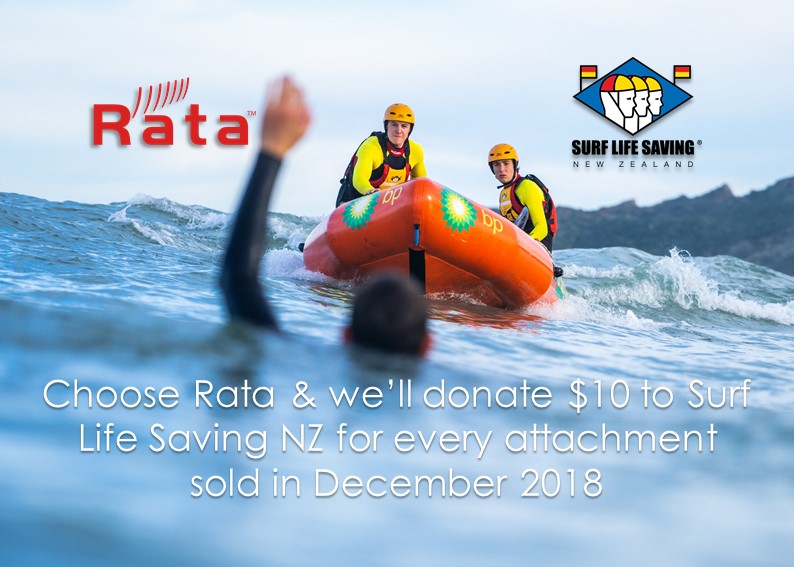 The Rata team have decided to donate $10 to the Surf Life Saving charity for every attachment sold in the month of December! This applies to the likes of: Bale Clamps, Bale Forks, Versatile Grapples, Hay Haulers & More Attachments!
So if you're looking for any new attachments for a Tractor, Telehandler or Loader, make sure you get in touch with us to see how we can help you get your jobs done & also support the life saving activities of Surf Life Saving NZ over the month of December!
Surf Life Saving is an essential organisation in keeping our beautiful beaches safe to swim at, providing services from designating safe areas to swim with red and yellow flags, to actively monitoring the conditions and assisting those in trouble to shore, and of course rescuing those in an emergency. They are a great cause to donate to, having saved thousands of Kiwis from the perils of the ocean since 1910, with over 4500 good kiwi volunteers getting in and donating their time.
Watch the video for more information:
When you choose Rata we will donate $10 to the Surf Life Saving New Zealand charity & you will receive your attachment with a commemorative decal noting your support! (see it below).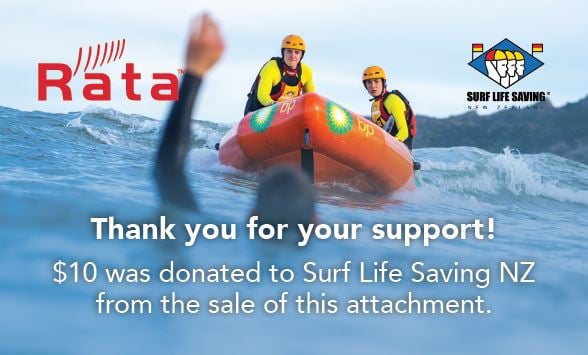 (Commemorative decal preview)
View the range that the donation scheme applies to: Rata Attachments
Download the Rata Attachments Product Catalogue: Rata Attachments Catalogue
- This promotion applies to products in the Loader, Tractor & Telehandler attachments range.
- Attachments must be ordered from Rata from 1st December 2018 to 31st December 2018
Do you want to choose Rata and also support Surf Life Saving NZ? Find your nearest Dealer or Talk to Rata for information