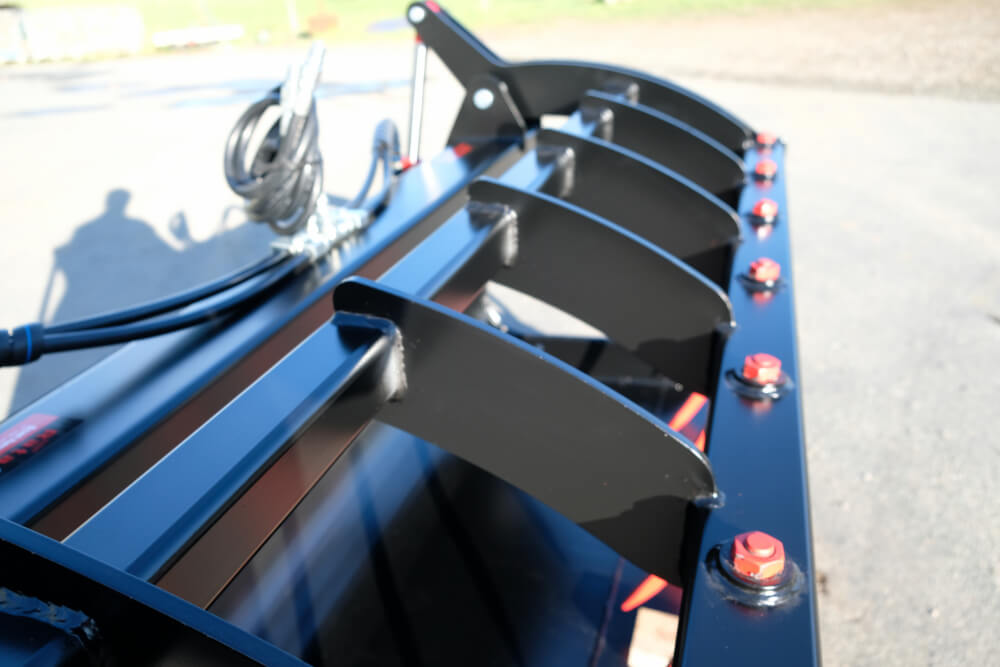 Here at Rata we are continually refining and improving our products to better aid farmers and contractors alike. Which is why we have introduced the Tractor Bucket Grab to our range!
The gap in the market was spotted during the feedout season of 2020, when a range of fine chop silage was being fed out more readily inside sheds and being moved around from place to place, and the current (at the time) crop of silage handlers in our range were not quite the right fit.
6 Tips to get the most from your Silage Stack
The good old Silage Grab wasn't quite up to task, with the spacing the bottom tines were at - which was perfect for most types of normal silage - being too far apart, and the fine chop silage, being, well, fine chop, would run out between the tines.
The other option was our existing range of Bucket Grabs - but these were built for telehandlers and higher horsepower tractors, and the result of this was that the smaller end of the larger tractor market - around the 95 to 110 hp mark - struggled with them due to their heavy build. This heavy duty build also increased the pricing, and as a result, our bucket grabs had almost priced themselves out of this market.
After some careful deliberation and discussion of what would provide the most value to the end user at a reasonable price point, we ended up with this:
Enter the new Tractor Bucket Grab!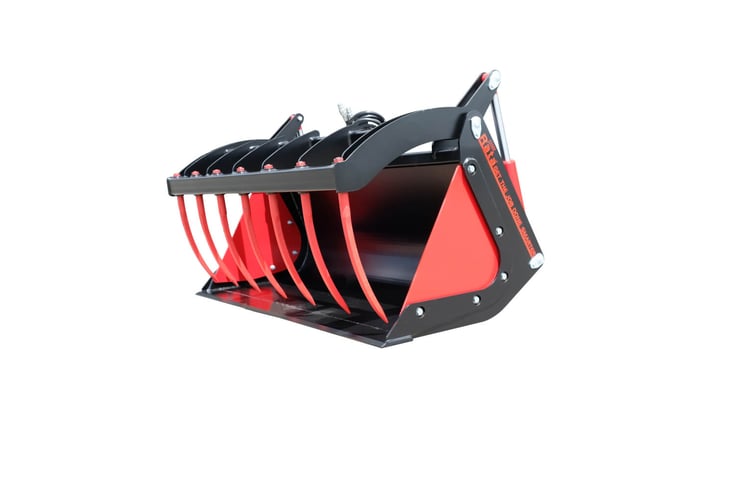 Built strong and yet light and cost effective, the new Rata Bucket Grab offers greater value for money and versatility than ever before!
Integrated into this new design are several features that will come in handy!
Removable bucket sides. This makes it easier to dig into tightly packed silage stacks and also gives the user the capacity to carry logs!
Well protected rams. The hydraulic rams on this beast are fully protected from any normal use that would do them damage, especially then the grab is fully open!
35mm Chrome - Moly High Tensile pivot pins. This gives the grab superior strength and wear life.
Underbelly wear protection strips. When scooping material from a bunker and/or concrete surfaces, the underside of the bucket needs ample protection from wearing through on the bottom. This is easily achieved thanks to the use of wear strips welded to the underside of the bucket shell
Highest quality tines. Rata's silicium forged spring steel tines are world leading, imported directly from the manufacturers in Germany.
The Rata Guarantee. If for whatever reason you become unhappy with your Rata gear, just give us a call. we pride ourselves on our excellent after sales service!